Fawad adds ECP to 'favorite list' in latest U-turn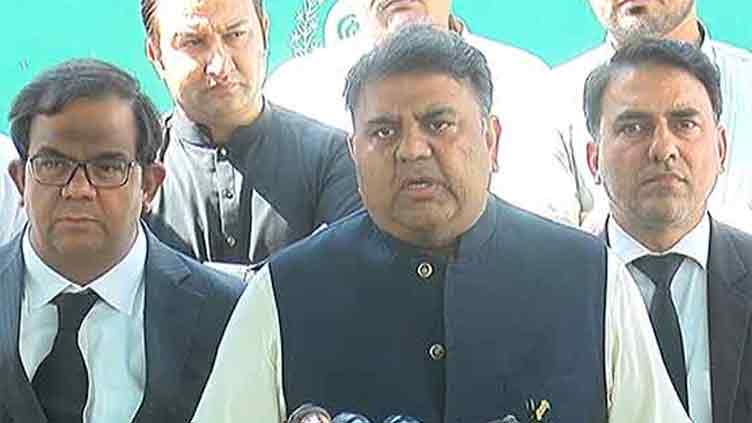 Pakistan
Fawad adds ECP to 'favorite list' in latest U-turn
ISLAMABAD (Dunya News) – Pakistan Tehreek-e-Insaf (PTI) leader Fawad Chaudhry appreciated the Election Commission of Pakistan (ECP) for not succumbing to pressure for delaying elections in Punjab and Khyber Pakhtunkhwa (KP).
The former information minister made the dramatic political volt-face weeks after he secured bail in a sedition case filed against over criticism of ECP boss and members over delay in announcement of election schedule despite dissolution of assemblies in the provinces. It is on the record that he has been accusing the chief election commissioner of acting as team "B" of the ruling Pakistan Democratic Movement (PDM).
The change in his tone was witnessed when he appeared before a bench of the ECP members in a contempt case in which PTI Chairman Imran Khan, Asad Umar and other party leaders are also nominated.
"We have praised your role but didn't notice it. Whole nation has trust in two institutions, the election commission and Supreme Court," he told the ECP members, adding that only these two institutions can save the country from crisis. "We want to strengthen the institutions and we respect you all".
At which, ECP member Babar Bharwana said: "Our priority is Pakistan," adding that the electoral body was playing his role as per the law.