Sheikh Rashid asks govt to take public into confidence over 'US aid'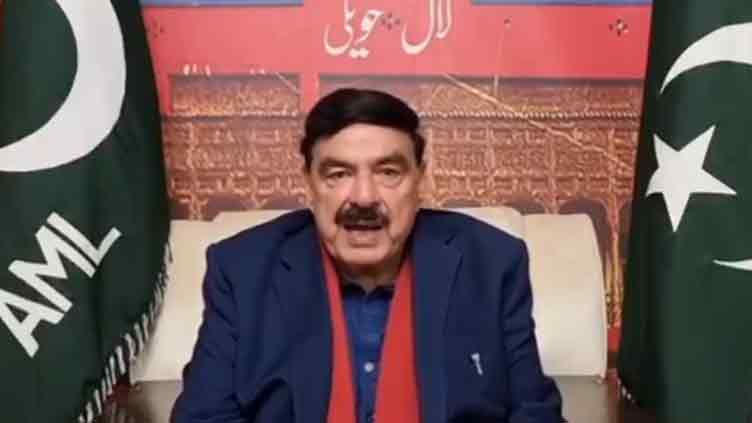 Pakistan
AML chief says 90 days are crucial in Pakistani politics
RAWALPINDI (Dunya News) – Awami Muslim League (AML) chief Sheikh Rashid Ahmed has asked the government to take public into confidence over conditions laid forth by the US for providing aid to the cash-strapped Pakistan.
The statement comes amid reports that Pakistan has approached the United States, seeking its help to secure funds from the International Monetary Fund (IMF) amid a delay in signing the staff-level agreement (SLA).
In a series of tweets, the former interior minister said Pakistan was not included in the IMF's schedule till March 30 as the Fund had demanded assurances on $7 billion external finances. He warned of civil war in the country if supremacy of Constitution was not ensured. "We can provide security to Qatar and UN, then why not in Pakistan," he questioned.
— Sheikh Rashid Ahmed (@ShkhRasheed) March 14, 2023
The AML chief also lauded the people of Lahore for their participation in the PTI election rally which was led by Imran Khan from his Zaman park residence to Data Darbar. He said solidarity would be expressed with the judiciary during PTI's upcoming gathering at Minar-e-Pakistan on Sunday. He also warned the government against arresting Imran Khan.
"The PDM has fallen apart," Mr Ahmed said, adding that the parties of the ruling coalition had decided to contest elections on their electoral symbols. He said those who would violate the Constitution would face a treason case under Article 6, adding: "90 days are crucial".