Wedding halls, restaurants to be closed at 10pm in Quetta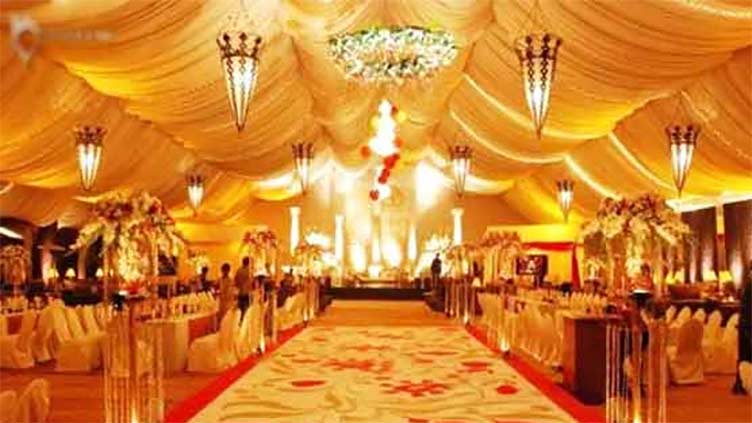 Pakistan
Other businesses will be closed at 8.30pm in other suburbs of the city
QUETTA (Web Desk) - The Balochistan government on Tuesday decided to close the wedding halls and restaurants in Quetta at 10pm.
A meeting was held under the chairmanship of Quetta Division Commissioner Sohailur Rahman Baloch regarding the implementation of the National Energy Policy.
Provincial Energy Secretary Bashir Bazai and representatives of the Chambers of Commerce and Central Anjuman Tajran Balochistan attended the meeting. Important decisions were taken pertaining to the federal energy policy and energy crisis, according to which all marriage halls and restaurants in the city will be closed at 10pm.
Various suggestions related to loadshedding will be implemented in the central business areas.
It was also decided in the meeting that other businesses would be closed at 8.30pm in the suburbs of the city. The district administration will issue notices for the early closure of wedding halls and restaurants in the first phase.