LHC orders govt to submit details of Toshakhana gifts since 1947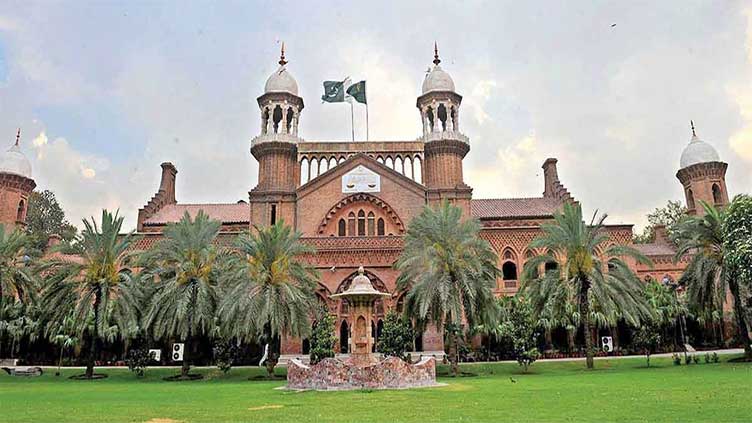 Pakistan
The judge ordered the government to submit details of records "no matter in which form they are."
LAHORE (Dunya News) - The Lahore High Court (LHC) on Monday ordered the federal government to submit the records of Toshakhana gifts received by rulers and dignitaries from foreign governments since 1947.
Hearing the plea, filed by Munir Ahmad through Advocate Azhar Siddique in December last, Justice Asim Hafeez ordered the government to submit complete details of [Toshakhana] records from before 2002 in court, "no matter in which form they are."
"The court will pronounce the verdict after having a full review [of the records]."
Justice Hafeez noted that it was also necessary to review the question of "why these gifts are given".
The petitioner's counsel submitted: "If a minister is taking a gift, it is understandable but those who have public positions, how can they receive gifts?"
Justice Hafeez observed that the court did not have jurisdiction over the matter and suggested the petitioner to approach relevant forums for the purpose.
The hearing was subsequently adjourned for half an hour and later resumed inside Justice Hafeez's chamber.
The attorney general said that the federal government had drafted a policy related to the Toshakhana. "A 466-page report from 2002 has already been submitted in the court."
The court then ordered the federal government to submit the minutes of the federal cabinet's meetings on the Toshakhana matter by March 21 and adjourned the hearing.
A day ago, the government released the much-awaited records of Toshakhana gifts from 2002 to 2022. It had already submitted the details on Feb 21.
However, on Feb 23, the government told the court that details since 2002 were being "declassified". On Justice Hafeez query if the government did not have the records of gifts bought before 2002, the additional attorney general had replied they were not computerised.