Fawad sees suspension of political rights, constitution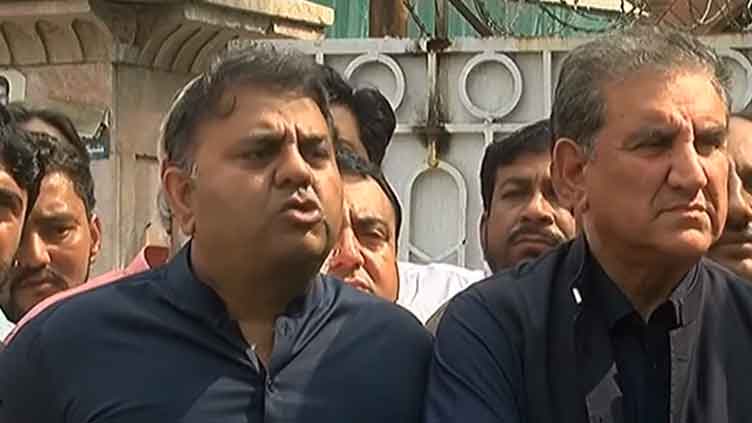 Pakistan
PML-N has no political future, claims Fawad
LAHORE (Dunya News) – Pakistan Tehreek-e-Insaf (PTI) senior leader Fawad Chaudhry said on Sunday the country was deprived of political rights and constitution.
Speaking to media, Mr Chaudhry claimed the incumbent government was feared by PTI chief Imran Khan. "The rulers want the martyrdom of the poor political workers", alleged Mr Chaudhry.
He was of the view that the country would not witness prosperity following the arrest of Mr Khan.
Mr Chaudhry claimed there was no political future of the Pakistan Muslim League-Nawaz (PML-N).
Read also: PTI seeks judicial investigation into Ali Bilal's death

On Wednesday, PTI Senior Vice President Fawad Chaudhry said the establishment was calling the shots in the country.
He said the businessmen who called on Chief of Army Staff (COAS) Gen Asim Munir were involved in toppling the PTI government, adding that they prioritised their profits over anything else. "They also used to do the same when retired Gen Bajwa was the chief," he added. Their backgrounds, he said, must be investigated.
He claimed that Prime Minister Shehbaz Sharif and Finance Minister Ishaq Dar were not powerful enough to do anything as the establishment was calling the shots in the country.