Literary giant Paulo Coelho springs to Maryam's defence after name gaffe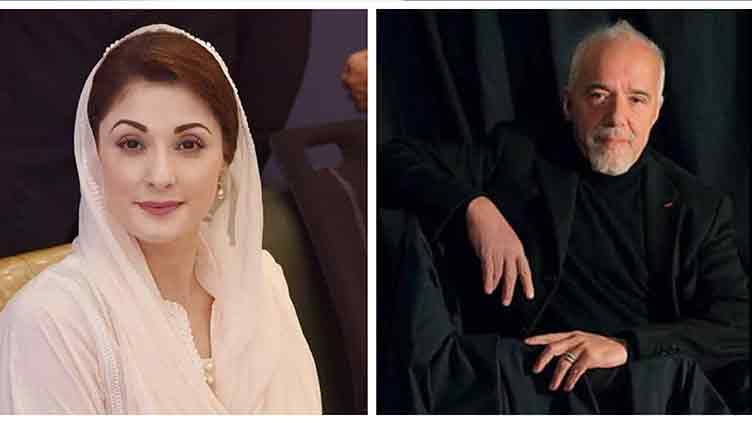 Pakistan
PML-N leader mispronounced his name as "Paulo Coedo" in an interview
LAHORE (Web Desk) – Be it "kanpien tang rahi hain" or "Atta per litre," Pakistani politicians often face trolling on social media for their slip of tongue or witless statements and a recent gaffe by PML-N Vice President Maryam Nawaz is one such instance.
Social media jibes came thick and fast when Maryam Nawaz mispronounced the name of Brazilian author Paulo Coelho – who has penned several masterpieces including The Alchemist. She made the gaffe during an interview with a web-based channel when she mispronounced the writer's named calling him "Paulo Coedo".
Maryam told the interviewer that she enjoyed reading the books authored by "Paulo Coedo".
The keyboard warriors were quick to pinpoint the error as they started making fun of her slip of tongue.
— Nauman Sharjeel (@NaumanSharjeel) March 10, 2023
— Valentina Panganova (@ISeemeRaja) March 10, 2023
— Nadia (@novocainerush) March 9, 2023
— Saith Abdullah (@SaithAbdullah99) March 10, 2023
However, the author himself came forward to put a cap on the trolling and defend Maryam Nawaz on Twitter. "I make mistakes very often in pronunciation of foreign names, so don't be critical," Paulo Coelho tweeted.
— Paulo Coelho (@paulocoelho) March 10, 2023