Sheikh Rashid calls caretakers 'B team' of PDM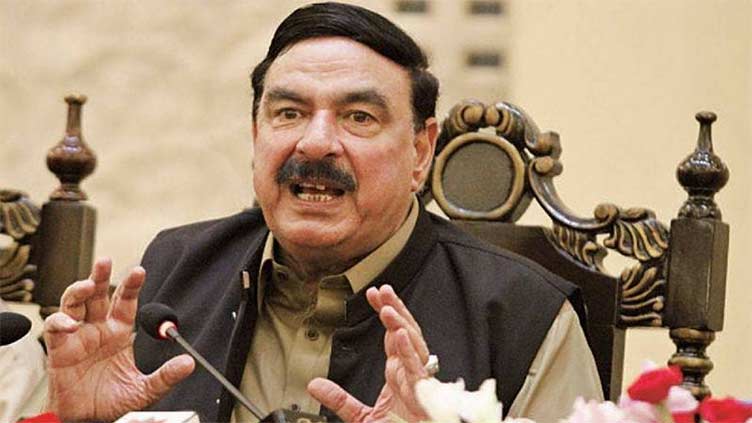 Pakistan
He tweeted that Shahbaz Sharif and Asif Zardari have been searching for election candidates.
RAWALPINDI (Dunya News) - Awami Muslim League (AML) chief Sheikh Rashid Ahmad has vehemently criticised the Punjab caretaker government as "B team of the PDM" for its violent crackdown on the PTI activists in Lahore.
In a series of tweets, the former interior minister said the way the "caretaker government is defending its action on unarmed PTI rally participants, it seems to be the B team of the PDM." There has never been such a bloody Section 144 in Pakistan. Never in the past had a case been registered on the complaint of police, Mr Ahmad said.
He tweeted that police should register the case of Ali Bilal's martyrdom on the compliant of his father.
He criticised Khyber Pakhtunkhwa Governor [Ghulam Ali] and advised him to be a representative of the state, not of Maulana Fazlur Rehman. He said Pakistan was being sandwiched between Asia Pacific and Indo Pacific.
Regarding the IMF deal, the former minister wrote that America had asked Pakistan to secure an agreement with the lender by itself.
Sheikh Rashid lambasted Finance Minister Ishaq Dar and said he claimed that he would devalue dollar below Rs200, but the greenback had soared to 300.
— Sheikh Rashid Ahmed (@ShkhRasheed) March 10, 2023
He tweeted that Shehbaz Sharif and Asif Zardari had been searching for election candidates. He advised the rulers to respect the decision of Supreme Court as "it is a matter of life and death for democracy in Pakistan." "Those who are trying to evade elections, should be tried by the Supreme Court," he demanded.
The former minister came hard on the rulers who "are concerned about their politics and not the state."
"Country's survival is in elections. The government should make national interest and stability its top priority instead of its own interest," Sheikh Rashid wrote.