Pakistan has averted default and will see prosperity, COAS Asim Munir assures businessmen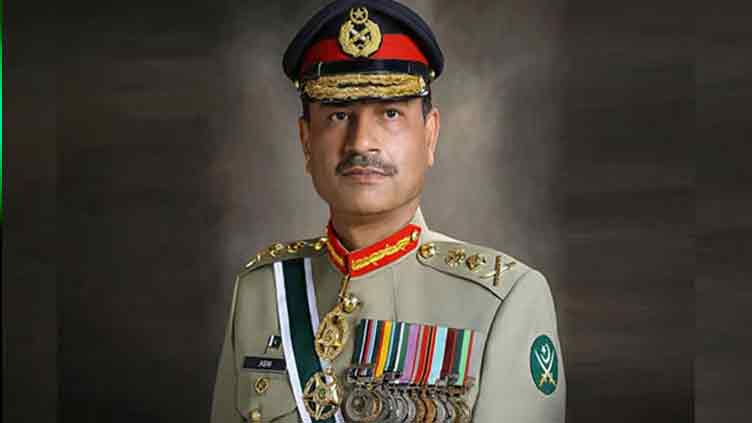 Pakistan
The cash-strapped country is expected to sign agreement with IMF soon
ISLAMABAD (Dunya News) – Chief of Army Staff (COAS) Gen Asim Munir has assured the business community that Pakistan has averted the default and it will soon witness economic turnaround.
The army chief held a meeting with top businessmen of the country on Tuesday night and Finance Minister Ishaq Dar was also present. The army chief said Pakistan would emerge as a prosperous nation as its economy was gradually picking up.
Sources said the COAS looked satisfied throughout the meeting and hoped that economic challenges would be overcome. Acknowledging the economic crisis in the country, he asked the businessmen to remain determined and confident as Pakistan would manage to successfully pass through the trying times.
A participant in the meeting said on the condition of anonymity that the business community had made a request for a meeting with the army chief who invited the finance minister and select group of businessmen to the meeting. The business community was quite satisfied after the meeting, he added.
Gen Asim Munir and Mr Dar informed the businessmen that Pakistan had implemented all prior actions for revival of the loan programme of the International Monetary Fund (IMF), adding that the agreement would be signed soon.
The global lender had asked for documenting the accords being made with the friendly states for bolstering the national economy, they said, adding that the friendly country would invest in agriculture, mining and IT. Sources said the military and civil leadership had convinced the countries for investments in Pakistan.
Read More: Long-awaited IMF staff-level agreement 'around the corner'
Sources further said the business community also expressed hope that army won't allow unrest in the country.
Earlier this week, the IMF hinted at approving the weeks-long and debated staff-level agreement (SLA) between Pakistan and the global lender.
Sources said the SLA could be inked this week as the IMF had expressed confidence over Pakistan's attempts to meet the conditions imposed by the lender before unlocking the $1.1 billion tranche of the $7 billion under the Extended Fund Facility (EFF). "The country's forex reserves had improved after China rolled over a $1.3 billion loan to Pakistan, thus helping the country fulfill the last pre-agreement condition imposed by the IMF," sources added.