LHC dismisses contempt of court plea against Maryam Nawaz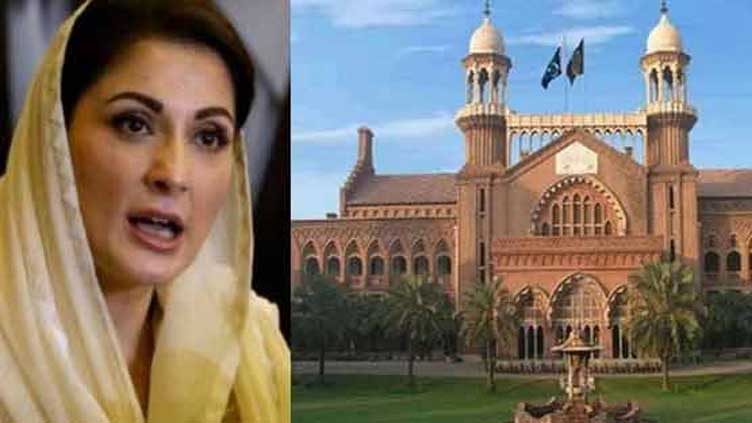 Pakistan
'Maryam committed offence on six occasions during Sargodha speech'
LAHORE (Dunya News) – The Lahore High Court (LHC) on Monday dismissed a contempt of court plea filed against Pakistan Muslim League-Nawaz (PML-N) Senior Vice President Maryam Nawaz.
Sources said Justice Shujaat Ali had, earlier, reserved the verdict on a plea filed by Advocate Shahid Rana against the PML-N leader.
Mr Rana stated in the plea that Ms Nawaz had committed the offence on six occasions during her speech in Sargodha and the matter fell in the LHC's jurisdiction, adding that he had not moved court for gaining attention. "We need to get the contempt of court law acted upon," he added. The plaintiff maintained the court should issue Ms Nawaz a show-cause notice, adding that Pakistan was not a banana republic.