Six coal miners killed, 5 injured in Harnai mine incident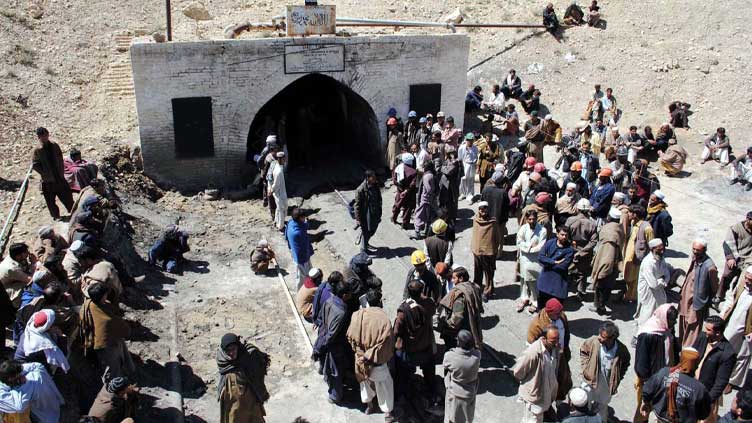 Pakistan
Six coal miners killed, 5 injured in Harnai mine incident
QUETTA (Web Desk) – At least six miners died and five others sustained injuries as a coalmine in Sharag area of Harnai district caved in on Thursday afternoon.
According to Levies sources, in a 27-hour evacuation and rescue operation, the dead bodies of six miners were pulled out and five injured miners were rescued of the collapsed mine.
The heart-wrenching accident in Coalmine No. 94 of Petty contractors Saleh Muhammad Agha, Muhammad Agha occurred on Thursday at 2:00pm in Tehsil Shahragh, PMDC area of the Harnai disttict
Meanwhile, one dead body was retrieved and 5 injured miners were rescued alive on Thursday, while the remaining five bodies were pulled out on Friday.
The deceased were identified as Mirdad son of Mahmood Khan, Isa Muhammad son of Abdul Hameed, Sanaullah son of Fateh Khan, Ahmad Allah son of Inayatullah, Akhtar Muhammad and Akbar Jan son of Ali Jan.
The injured included Habibur Rehman, Gul Muhammad Achakzai, Abdul Karim Achakzai resident of Pishin, Ismail Achakzai resident of Pishin, and Kamal Khan resident of Quetta.
The bodies of the deceased were handed over to the heirs after the completion of medico-legal formalities. Moreover, Chief Minister Balochistan Abdul Quddus Bizenjo expressed condolences and sympathies with the bereaved family.