Khawaja sees Maryam's return proving fruitful for PML-N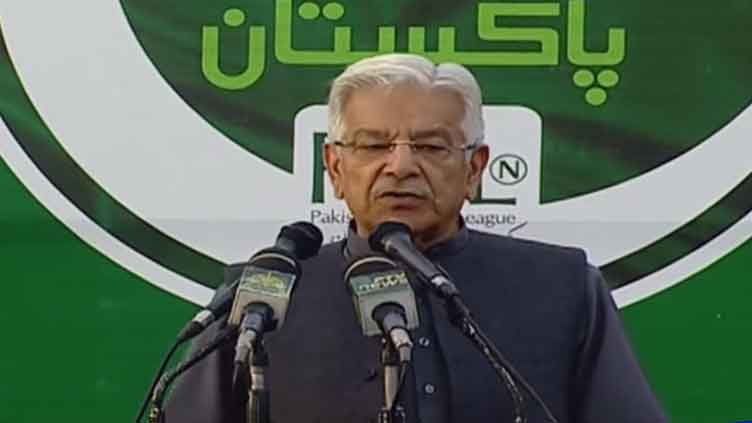 Pakistan
Nawaz Sharif will return, vows Khawaja
GUJRANWALA (Dunya News) – Defence Minister Khawaja Asif said on Friday that Pakistan Muslim League-Nawaz (PML-N) senior vice president Maryam Nawaz's return to the country was proving fruitful for the party.
Addressing a convention, Mr Asif admitted the country was facing severe economic hardships, saying, "The rulers are facing severe challenges to cope with to take the country out of quagmire."
Mr Asif, taking a dig at Pakistan Tehreek-e-Insaf (PTI) chief Imran Khan, said, "All the conspiracies of Imran Khan have been undone." He assailed Mr Khan's "Jail Bharo Movement", saying, "Imran's court arrest drive has also faced a big setback. Imran himself secured bail, but he asked his stalwarts and workers to go to jail."
Recalling that PML-N supremo returned to country and went to jail by holding the hands of her daughter, Mr Asif said he [Nawaz] had maintained the country's respect in this way.
He vowed that Nawaz Sharif would return to the country.