PM directs sending of 50,000 winter tents to Turkiye by March 23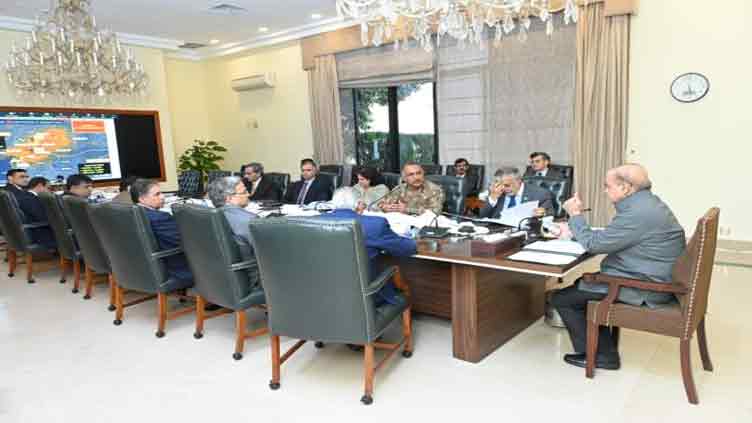 Pakistan
8000 tents have been sent already
ISLAMABAD (APP) - Prime Minister Shehbaz Sharif Monday directed that the manufacturing and supply of the remaining 50,000 winter tents to Turkiye should be completed by March 23 and the delivery should be made by air.
He was chairing a meeting here to review the ongoing assistance activities of Pakistan for the earthquake affectees of Turkiye and Syria.
He said while maintaining quality, the new tents should be manufactured at a low cost and third-party validation should be ensured to assess their standard.
He directed the Customs authorities to make special arrangements for an immediate supply of humanitarian assistance to Turkiye.
He said Pakistan was assisting the earthquake affectees in Syria on a humanitarian basis.
He ordered that fund-raising for the earthquake affectees of Turkiye and Syria in the educational institutions should be stepped up.
The meeting was informed in detail about the assistance sent to the victims of the natural disaster in the two countries.
It was told that Pakistan had so far sent a total of more than 8,000 winter tents and over 37,000 blankets for the earthquake victims.
About eight to 15 tonnes of humanitarian assistance was being sent daily to Turkiye and Syria on the flights of Pakistan International Airlines.
The participants were told that a ship of the Pakistan Navy carrying 1000 tonnes of assistance goods for the two countries would depart on February 28. The assistance would include generators, dry rations, medicines for the victims in Syria, and winter tents and blankets for the affectees in Turkiye.
Besides that, a caravan of 21 trucks of the National Logistics Cell (NLC) reached the city of Malatya in Turkiye on February 25.
National Disaster Management Authority (NDMA) Chairman Lt General Inam Haider Malik informed the meeting about the manufacturing of winter tents.
While giving details of the countrywide humanitarian campaign, it was told that the assistance gathered by different philanthropic and humanitarian organizations at collection centers of NDMA was being sent to Turkiye and Syria through land and air routes.
The prime minister was told about the details of the rations sent to the affected countries.
Pakistan's ambassadors to Turkiye and Syria also apprised the meeting about the assistance activities. The envoy in Syria told about the positive response to the humanitarian assistance sent by Pakistan and the collection of assistance and 20 million Syrian pounds by the children of Pakistan International School in Syria.
The ambassador in Turkiye said winter tents and blankets were urgently needed there. He said Pakistan's embassy in Turkiye was in constant contact with the Turkish authorities to keep the assistance activities well organized.
Federal ministers Ishaq Dar, Ahsan Iqbal, and Marriyum Aurangzeb, Special Assistant to the PM Tariq Fatimi and high-ranking officers attended the meeting.