Sanaullah hopeful about forming govt in Punjab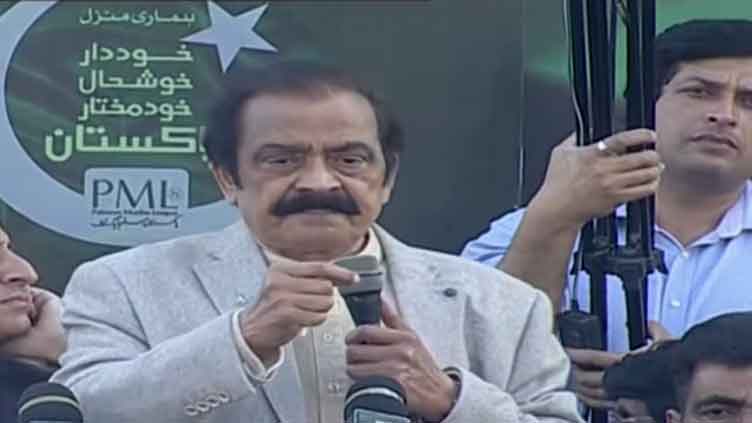 Pakistan
Sanaullah accuses PTI of economic woes
SARGODHA (Dunya News) –Interior Minister Rana Sanaullah claimed on Thursday the Pakistan Muslim League-Nawaz (PML-N) will form its government in Punjab.
Addressing a workers' convention, Mr Sanaullah talked about the significance of holding polls, saying there was a dire need to hold transparent elections in the country. He added that all the elections should be held together.
Mr Sanaullah recalled the PML-N's campaign for judicial independence, saying, "We had struggled for the sake of an independent judiciary."
— PMLN (@pmln_org) February 23, 2023
Speaking about the PML-N's electoral campaign, Mr Sanaullah stated that it had begun under the supervision of Maryam Nawaz.
Mr Sanaullah challenged Pakistan Tehreek-e-Insaf (PTI) Chairman Imran Khan, saying "The PML-N will bludgeon Imran Khan in the political arena."
Accusing his political opponents of the economic woes, Mr Sanaullah recalled PML-N supremo Nawaz Sharif's tenure, saying, "During Nawaz's era, the masses had an easy access to the basic necessities of life."