Sheikh Rashid says next 72 hours crucial in national politics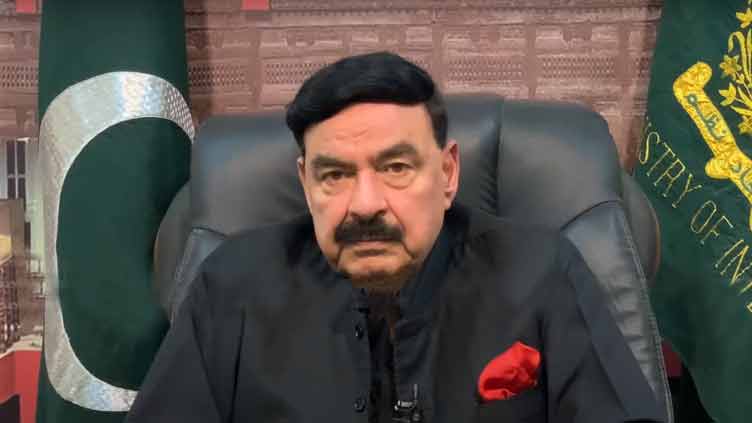 Pakistan
He says only judiciary can bring Pakistan out of crises
RAWALPINDI (Dunya News) – Awami Muslim League (AML) chief Sheikh Rashid Ahmad said on Thursday the next 72 hours were crucial as political temperature climbs up after the Pakistan Tehreek-e-Insaf (PTI) launched its court arrest movement.
He said the nation had pinned hopes on the judiciary as it could drive the country out of the crises and penalise the thieves under the Constitution. His comment comes as the Supreme Court of Pakistan has taken a suo motu notice of delay in Punjab and Khyber Pakhtunkhwa elections.
He said the PDM coalition was running away from elections while PTI chairman Imran Khan was insisting on polls in the country. "All, except Shehbaz Sharif, Asif Zardari and Fazlur Rehman, are concerned about Pakistan".
— Sheikh Rashid Ahmed (@ShkhRasheed) February 23, 2023
He also took aim at the austerity measures announced by Prime Minister Shehbaz Sharif a day earlier to reduce burden on the national exchequer amid deepening economic woes. He said inflation had wreaked vengeance on poor people, adding that the rising inflation would cost them their government. Referring to International Monetary Fund (IMF) Managing Director Kristalina Georgieva's statement, he said the government had given subsidies to the rich.
The close ally of Imran Khan also appreciated the people of Lahore for actively participating in the "Jail Bharo" movement.