Pakistan IMF's fifth most debt-ridden country; first in Asia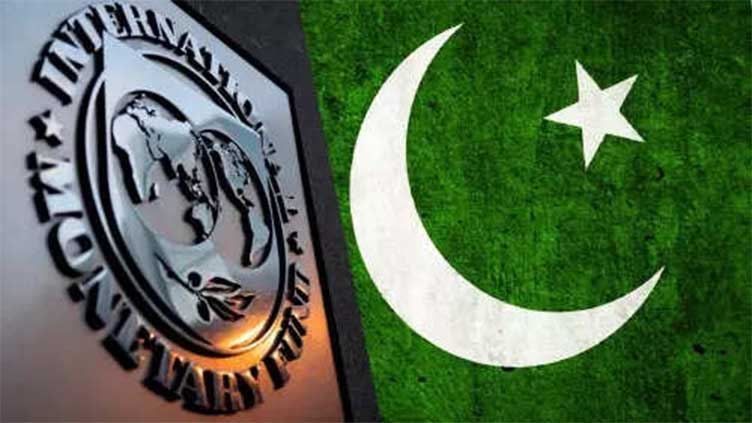 Pakistan
Pakistan: IMF fifth most debt-ridden country, takes first spot in Asia
LAHORE (Dunya Investigation Cell) – As per the statistics released by the International Monetary Fund, the total debt of the IMF over the 94 nations of the world stands at $148.3 billion.
The institution was formed after the end of World War II in 1944 to provide economic relief to nations. Pakistan became a member of the IMF on July 11, 1950.
IMF is a financial institution which comprises 190 nations and the basic purpose behind its formation was to guide those countries who are suffering from economic turmoil and debt becomes an unavoidable remedy for them.
In terms of the most debt taken by any country, Argentina leads all countries with the debt of $42.9 billion; Egypt at the second spot with the debt of $17.8 billion; with $9.9 billion loans Ukraine is in the third spot; Equdor stands at the fourth number with $8.1 billion loans; Pakistan is at the fifth spot with the debt of $7.6 billion.
When compared in continents, the continent America was the most debt-ridden with loans of $64 billion; the African continent with a debt of $55 billion took the second number; Asia's debt of $15 billion gives it the third number; Europe stands at the fourth row with debt of $21 billion; Oceania stands at the fifth number with the debt of $70 million loans.
The statistics of the IMF reveal 47 African nations, 20 American nations, 15 Asian states, Europe's eight countries while four nations of Oceania are currently enrolled in the IMF program.
Argentina is the most debt-laden country in the American continent, Argentina with $42.9 billion tops the list which is followed by Equador with $8.1 billion, Columbia with $4.9 billion and Costa Rica with $1.3 billion stands at last in the continent.
In the African continent, Egypt leads with $17 billion loans and followed by Angolia with $4 billion, South Africa with $ 4 billion stands at the third number and Kenya stands at the last number with $2 billion in loans.
In the Asian continent, Pakistan leads with $7.6 billion in loans of IMF, followed by Bangladesh which has a debt of $1.4 billion then By Srilanka that has to give $1.04 billion from the IMF, and Myanmar with loans of $600 million stands at last in the continent.
In Europe's continent, Ukraine stands at top with $9.9 billion in loans, then Serbia's $1.4 billion gives it the second spot, Maldova with $600 million loans is at third, Bosnia with $400 million debt at fourth and Albania with $300 million loans is at the last in the continent.
In the Oceania continent, Soloman Islands with $20 million is at the top, followed by Somova Island which also is under loans of $20 million from the IMF.