Arrangements of 'Jail Bharo movement' finalised in PTI's Central Punjab session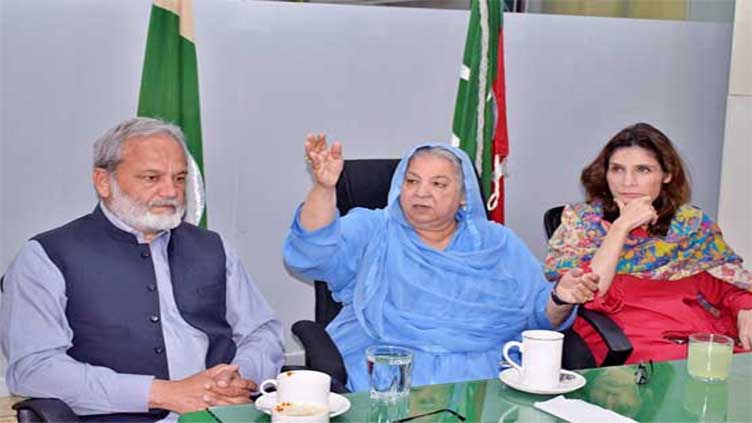 Pakistan
Arrangements of 'Jail Bharo' movement finalised in PTI's Central Punjab session
LAHORE (Dunya News) – The session of the governing body of the Pakistan Tehreek-e-Insaf Central Punjab Wing was held at the party office on Jail Road in which detailed deliberation was made on the 'Jail Bharo movement'.
Detailed briefings were given to the participants by Sheikh Imtiaz Mahmood and the strategies were finalised to make the movement a success.
— Andleeb Abbas PTI (@AndleebAbbas) February 21, 2023
A ceremony would be held at the beginning of the movement in the honour of the party's senior leaders and workers who would court arrest.
Don't Miss: PTI forms special committee for 'Jail Bharo Movement'
Yasmin Rashid said the jails would become insufficient due to the detention of the party's workers and the movement would be peaceful and in line with the constitution. The rulers could not instill fear in the minds of the PTI workers and leaders.
Andleeb Abbas, Dr Azeemuddin, Sheikh Imtiaz Mahmood, Zubair Niazi, Amna Janjua, Rukhsana Naveed, Sadia Sohail Rana, Mehar Wajid Azeem, Ahmed Talha, Mian Awais Anjum, Shaukat Bahtti and Khaild Gujjar participated in the session.