PM raises issue of Arshad Sharif's murder with Kenyan President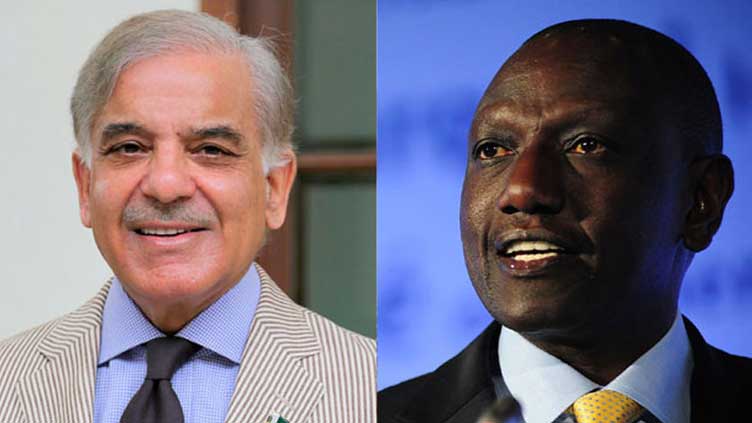 Pakistan
PM raises issue of Arshad Sharif's murder with Kenyan President
ISLAMABAD (Dunya News) – Prime Minister Muhammad Shehbaz Sharif on Monday held a telephonic conversation with President of Kenya, Dr. William Ruto.
During the call, the Prime Minister raised the issue of renowned Pakistani Journalist, late Arshad Sharif, who was murdered in Kenya.
He thanked the Kenyan President for the cooperation extended to Pakistani investigation teams so far.
The Prime Minister emphasized that Pakistan attached great importance to the late Arshad Sharif's case and requested for further cooperation from the Kenyan side during the course of investigation in bringing the matter to a closure for the family and people of Pakistan.
Kenyan President assured the Prime Minister of full support and cooperation in the matter.
The two leaders discussed bilateral cooperation and issues of mutual interest.
Highlighting the significance Pakistan attached to its relations with Africa, the Prime Minister conveyed Pakistan's strong desire to strengthen its historical ties with Kenya in all areas of cooperation.