Parvez Elahi fires a broadside at PM Shehbaz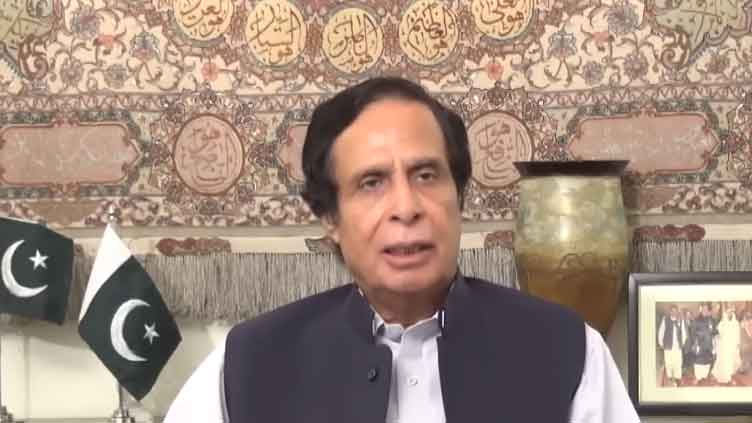 Pakistan
LAHORE (Dunya News) – Former Punjab chief minister Chaudhry Parvez Elahi launched on Sunday a broadside at Prime Minister Shehbaz Sharif, saying the latter was turning out to be inept for the country.
Slamming the Pakistan Muslim League-Nawaz (PML-N), Mr Elahi said, "The PML-N is not daring enough to compete with Pakistan Tehreek-e-Insaf (PTI) Chairman Imran Khan." Believing the PML-N had no future in Punjab, Mr Elahi said, "The PML-N had lost its ground in Punjab."
Continuing to take a dig at PM Shehbaz, Mr Elahi said, "PM Shehbaz turns out to be country's most inept ruler. "Even , PML-N senior vice president Maryam Nawaz is not ready to bear the burden of Shehbaz's incompetence."
He also schooled Ms Nawaz, saying, "The attempt to relaunch Maryam on his return from London has once again been foiled."
Mr Elahi took a swipe at the Pakistan Democratic Movement (PDM), saying, "For the sake of rule, PDM could even resort to the tactics of violating the constitution."
Speaking about the PTI's "Jail Bharo Movement," Mr. Elahi heaped praise on the PTI workers for showing their sentiments of court arrest." In this regard, he also praised Pakistanis living abroad.
He lamented the PTI supporters were being arrested in violation of the constitution.