Additional IG was main target in Karachi Police Chief Office attack, DIG South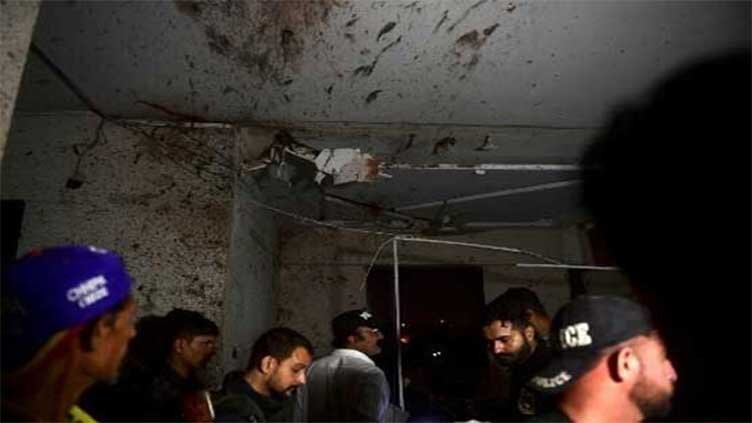 Pakistan
Two suicide jackets weighing seven to eight kilograms, five hand grenades were defused later
KARACHI (Dunya News) - DIG South Irfan Baloch said that the additional IG was the main target in the attack on the Karachi Police Chief Office, the attackers came with full preparation, but the timely action of the security agencies foiled the nefarious designs.
He said that after the incident, two suicide jackets weighing seven to eight kilograms were defused, five hand grenades thrown by the terrorists were also defused.
An investigation into the attack on the police head office in Karachi is underway, while the weapons and mobile phones used by the terrorists have been sent for forensics.
According to the concern so far, Kamran sold the car at the showroom in 2014, the police are looking for the showroom owner and the next buyer of the car.
On the other hand, investigation teams of Pakistan Army visited the spot while IG Sindh has also formed a five-member committee.
Dunya News found footage of the pump attached to the police office regarding the details of the movement of the vehicle before the attack, the vehicle was present on the track coming from the metropole of Shara-e-Faisal to the airport.
The attackers were armed with large weapons, large bags can also be clearly seen in the CCTV footage inside.