Pakistan, US reaffirm commitment to advance bilateral ties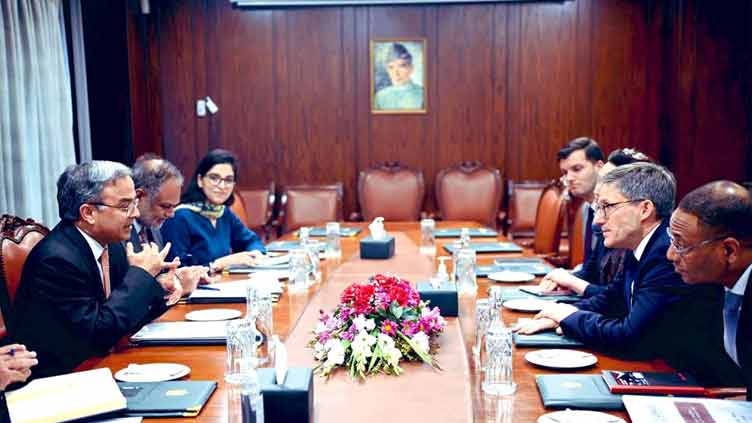 Pakistan
US Department of State Counselor Derek Chollet meets Foreign Secretary Dr Asad Majeed Khan
ISLAMABAD (Dunya News) – US Department of State Counselor Derek Chollet reaffirmed that Washington was committed to advancing the bilateral relationship with Islamabad.
He expressed during a meeting with Foreign Secretary Dr Asad Majeed Khan at the Ministry of Foreign Affairs on Thursday. He expressed US solidarity and support with Pakistan and its people in recovery from the 2022 floods.
The foreign secretary thanked the Counselor for US support and hoped to remain engaged in the long-term recovery and rehabilitation efforts. He stated that the frequent bilateral visits were a manifestation of the positive trajectory of the Pakistan-US relationship.
Asad Majeed Khan expressed satisfaction on the second Mid-level Defence Dialogue and the upcoming Trade and Investment Framework Agreement (TIFA) Council meeting in Washington D.C. He emphasised the importance of sustained cooperation through the institutionalized dialogues in trade and investment, energy, security, climate change and health. He stressed the need to expand cooperation in Agriculture, Education, IT, and Science & Technology.
Counselor Chollet reaffirmed that the United States was committed to advancing the bilateral relationship.
Counselor Chollet was accompanied by Clinton White, Counselor of the United States Agency for International Development, Ambassador Donald Blome and Elizabeth Horst, Principal Assistant Secretary for the Bureau of South and Central Asian Affairs at the U.S. Department of State.