Elahi clears air over purported audio leak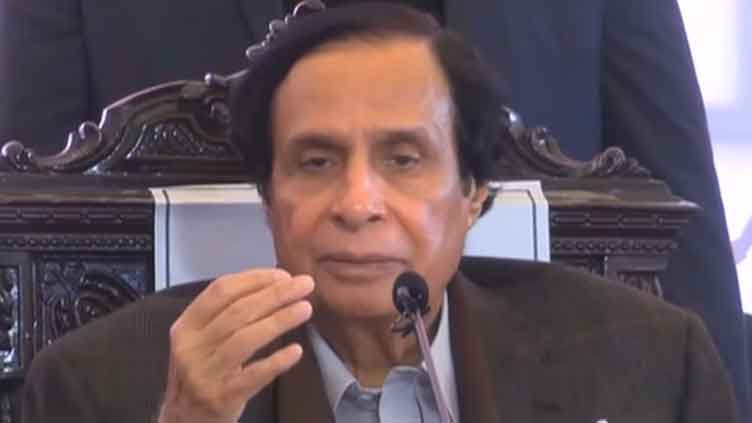 Pakistan
Elahi fires a broadside at Sanaullah
LAHORE (Dunya News) – Former Punjab Chief Minister Chaudhry Parvez Elahi on Thursday cleared the air over the matter of a purported audio leak, saying the audio was misinterpreted.
Taking to Twitter, Mr Elahi lashed out at Interior Minister Rana Sanaullah, saying, "The mastermind behind Model Town killings has started to speak against me in a panicked state."
He added that during discussions about the arrest of Muhammad Khan Bhatti, misinterpretation was done by taping the conversation with the lawyer.
Continuing to fire a broadside at Mr Sanaullah, Mr Elahi, said, "With the blessings of Allah Almighty, Sanaullah is being exposed."
He schooled the Pakistan Muslim League-Nawaz (PML-N), saying, "The PML-N is quite active in campaigning against the judiciary."
Mr Elahi said, "We always respected the judiciary. Right now, masses are eyeing the judiciary."
Accusing the government of political vendetta, Mr Elahi said, "The government is leaving no stone unturned to take revenge from the political opponents."
He claimed the government wanted to put its political opponents behind bars in the bogus cases.

— Ch Parvez Elahi (@ChParvezElahi) February 16, 2023