Ambassador Masood Khan urges linkages in Pakistan US educational institutions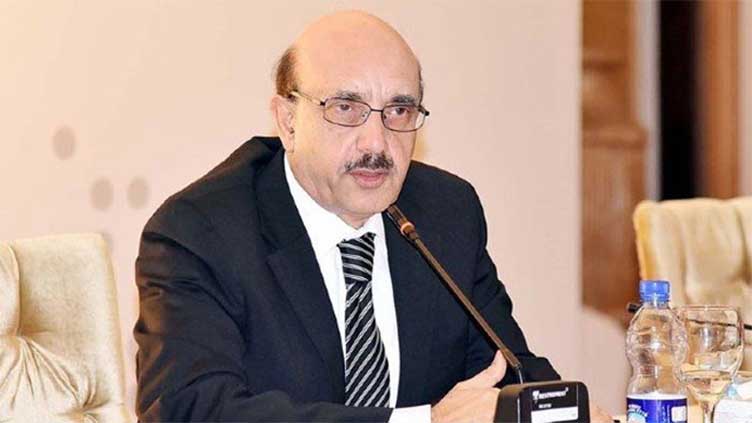 Pakistan
Ambassador Masood Khan urges linkages in Pakistan US educational institutions
WASHINGTON (APP) - Pakistan's Ambassador to the United States, Masood Khan, Sunday called for forging new linkages between Pakistan and the United States in a number of fields, including education, research and technology, during a visit to the University of Massachusetts, Amherst.
One of the key features of the US-Pakistan relationship is that it is people-centric, he said while speaking to the university students. People-to-people ties have been at the heart of this relationship, the ambassador added.
Pakistan's Consul General in New York, Ayesha Ali, accompanied the Ambassador.
Masood Khan highlighted that links between the two countries' scientists, researchers and academics have always been an important component of such people-to-people ties, and interactions in the higher education field between the institutions of Pakistan and the US are a very important dimension of the overall partnership.
It is against this historically rich backdrop that our two governments have accorded high priority to the deepening of our cooperation in the field of education as we chart the course ahead for this defining stand-alone partnership, the Ambassador said.
Kumble Subbaswamy, Chancellor of the University of Massachusetts, Amherst, while thanking the Ambassador reflected on the legacy of their frequent exchange programs from Pakistan under the University's Civic Initiative that is run in partnership with the US State Department's Bureau of Educational and Cultural Affairs Study of the US Institutes.
The Ambassador thanked the Chancellor for his support and valuable partnership and assured him of the Government of Pakistan's continued support in building linkages between Pakistan's universities with the University of Massachusetts, Amherst. Currently, hundreds of Pakistani students are studying at the University in different disciplines.
During the visit, Ambassador Masood Khan interacted with a group of university teachers who visited Pakistan in 2019 before the Covid pandemic on an exchange programme
Earlier in the day, the Ambassador addressed fifty students of Economics and Global History at Amherst Regional Public School to discuss the diplomatic relationship between Pakistan and the United States — with a focus on how students and youth can play a significant role in shaping its future. The Ambassador was received by the school's Principal, Talib Sadiq.