Imran will mount pressure on PDM with his election campaign: Parvez Elahi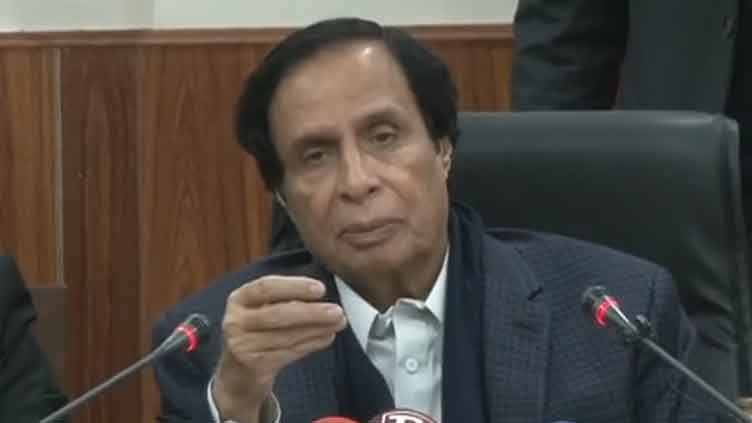 Pakistan
Elahi blames PDM for dragging country to quagmire
LAHORE (Dunya News) – Former Punjab chief minister Chaudhry Parvez Elahi said on Sunday if Pakistan Tehreek-e-Insaf (PTI) Chairman Imran Khan will pour onto the streets for his party's election campaign, the Pakistan Democratic Movement (PDM) will face mounting pressure.
Speaking to media, Mr Elahi said, "The stage for by-elections in Punjab has been set as the Lahore High Court (LHC) gave a ruling in this regard as per the constitution and law."
He urged the Election Commission of Pakistan (ECP) to announce the schedule of elections immediately.
Schooling the incumbent government over the "ballooning inflation," Mr Elahi said, "The masses will take revenge of all the injustices from the PDM in the elections."
Continuing to take a dig at the PDM-led government, Mr Elahi said, "The government has made no contributions for the sake of the masses' wellbeing, rather it has taken the country to the quagmire."
He warned the Pakistan Muslim League-Nawaz (PML-N) to avoid taking any unconstitutional steps, adding that otherwise it would have to face the consequences. "If the PML-N is not afraid of elections, then why is it is resorting to the tactics of delaying the elections", he asked the PML-N.
Mr Elahi reminded the institutions of their responsibility on assist the electoral watchdog for holding elections in time.
Predicting about the return of PML-N supremo Nawaz Sharif, Mr Elahi claimed, "Nawaz Sharif will not return to the country."
He added, "The nation is witnessing how the PDM is escaping the elections by making excuses."