Kashmir Solidarity Day observed with traditional zeal, fervor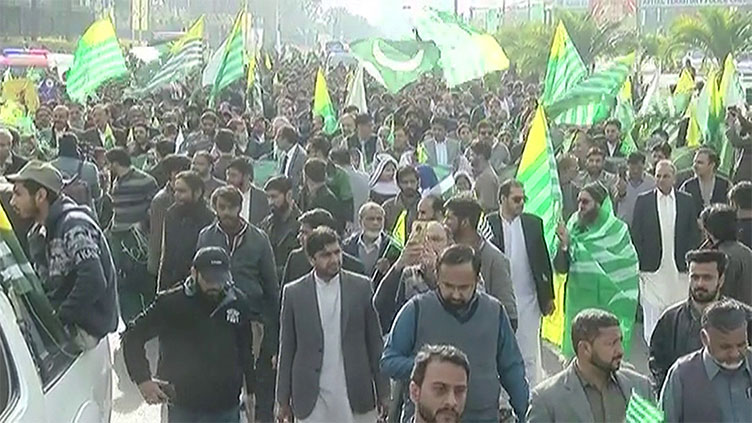 Pakistan
The day is also aimed to expose oppression being perpetrated by Indian forces against Kashmiris.
ISLAMABAD (Dunya News) - Kashmir Solidarity Day was observed on Sunday to express unflinching support of Pakistani nation to the just struggle of Kashmiri people for their inalienable right to self-determination under the UN resolutions.
The day is also aimed to expose worst ever oppression being perpetrated by Indian occupational forces against Kashmiris in the illegally occupied Jammu and Kashmir.
One minute silence was observed at 10am across the country and sirens were blown to honor the sacrifices of Kashmiri martyrs.
Solidarity walks were organized in Islamabad, Muzaffarabad, Gilgit and in four provincial capitals.
Human chains were formed at Kohala and other important points linking Pakistan and Azad Kashmir.
Several media outlets also broadcast special programmes and published special supplements highlighting the importance of the Kashmir Solidarity Day and Indian atrocities on the people of IIOJK.