From military to politics - End of an era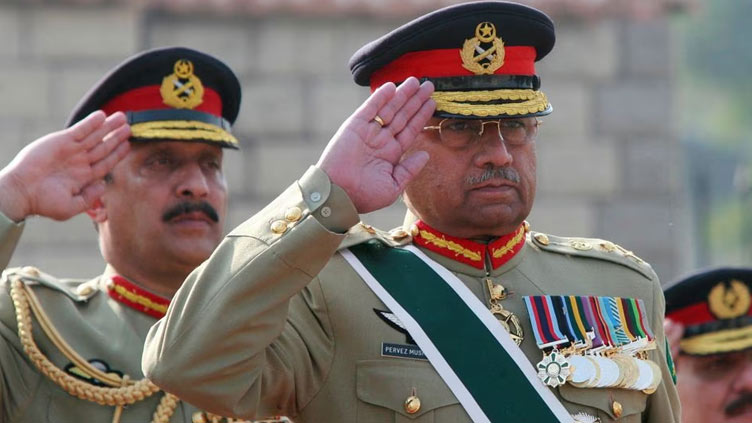 Pakistan
The four-star general seized power in 1999 in a bloodless coup
LAHORE (Web Desk) - Pervez Musharraf, one of the key military rulers of Pakistan had died in Dubai on Sunday at the age of 79.
The four-star general seized power in 1999 in a bloodless coup before aligning with Washington during its military intervention in neighbouring Afghanistan after the 9/11 attacks. In nearly nine years of ruling the country, Musharraf presided over a stint of economic growth while dodging at least three assassination attempts.
In his memoir "In the Line of Fire", he quoted Napoleon and Richard Nixon as models for leadership, men both known for their tenacity.
---
Rise to power

---
Musharraf was born in Old Delhi on August 11, 1943, and his family moved to the newly created Pakistan shortly after independence.
He said his first brush with death after falling out of a mango tree as a boy.
He joined the Pakistan Military Academy at the age 18 and became a commando about five years later, rising through the ranks to reach the top when then prime minister Nawaz Sharif appointed him chief of army staff in 1998.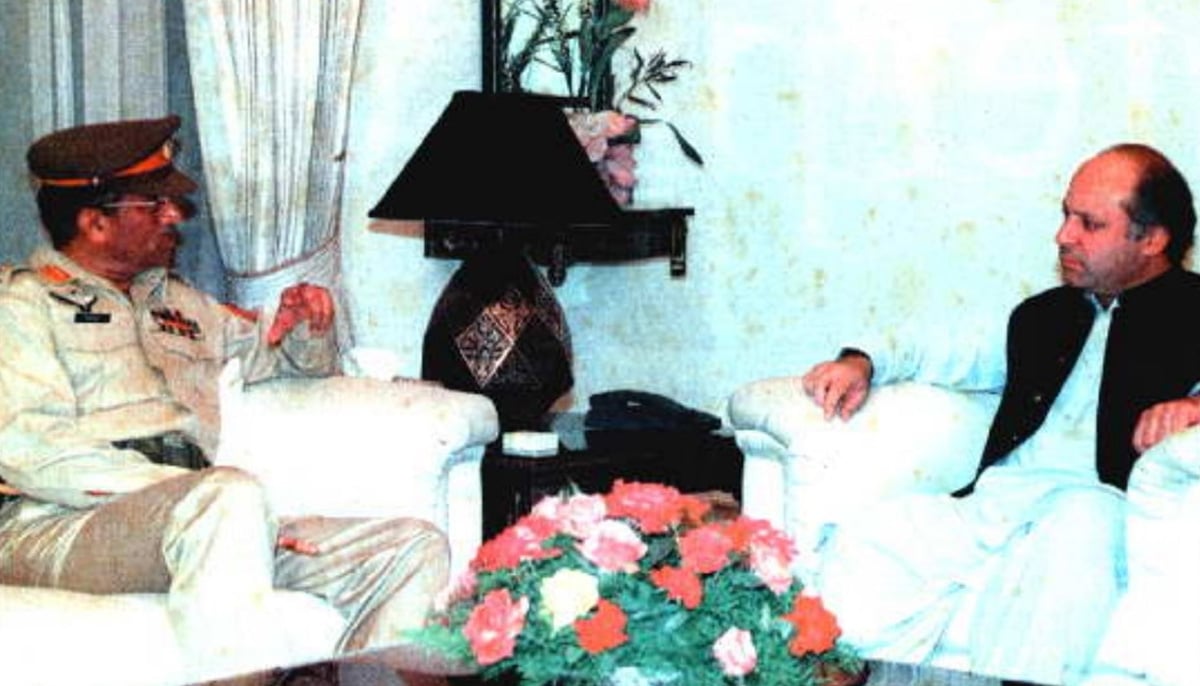 When he ousted Sharif in 1999 in a bloodless coup, many Pakistanis handed out sweets to celebrate the demise of a 'corrupt and economically disastrous' administration.
Musharraf won a five-year term as president in a 2002 referendum.
---
'War on terror'
---
He aligned with the United States after the September 11, 2001 attacks, earning international praise for trying to tackle Taliban and Al-Qaeda militants.
Then-US president George W Bush called him "a strong, forceful leader (who) has become a target of those who can't stand the thought of moderation prevailing".
---
Downfall

---
Musharraf's most serious challenge emerged when he tried to sack the country's chief justice in March 2007, sparking nationwide protests and months of turmoil that led him to impose a state of emergency.
After the December 2007 assassination of opposition leader Benazir Bhutto, the national mood soured even more and crushing losses suffered by his allies in 2008 elections left him isolated.
He eventually resigned in the face of impeachment proceedings by the governing coalition and entered exile.
---
Post-presidency
---
After stepping down, Musharraf lived between London and Dubai for several years, while giving lectures and keynote speeches.
In 2010, he announced the formation of his own party, the All Pakistan Muslim League, and returned in 2013 to lead his group in the general elections that year and "save" the country from militancy and economic ruin.
Months later, Sharif started criminal proceedings against Musharraf, levelling treason charges against him for imposing emergency rule in 2007.
In 2016, a travel ban was lifted and Musharraf travelled to Dubai to seek medical treatment.
Three years later, he was sentenced to death in absentia for treason, related to his 2007 decision to impose emergency rule. A court later nullified the ruling.
Musharraf is survived by his wife and two children.