Police say verified number of Peshawar blast victims is 84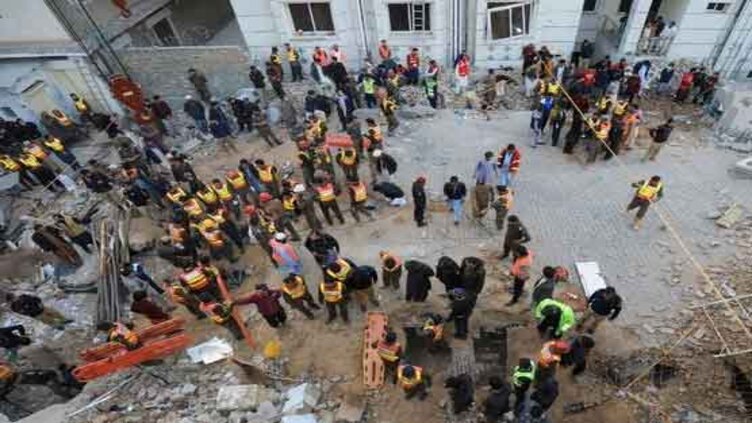 Pakistan
Primary cause of uncertainty is due to some names appearing more than once in list: police spokesman
PESHAWAR (Dunya News) - As many 84 people were killed in the suicide bombing at the Peshawar Police Lines Mosque, a Peshawar police spokesman said on Saturday.
The police spokesman said that a total of 84 people including police officers and civilians were killed in the suicide bombing. The primary cause of the original statistics' uncertainty was the fact that the names of some martyrs appeared more than once in the list, Dunya News reported.
The names of the martyrs who were initially unidentified remained on the list of unidentified names even after they were recognized which caused confusion, the spokesman further said.