CCTV footage of suspected Peshawar suicide bomber surfaced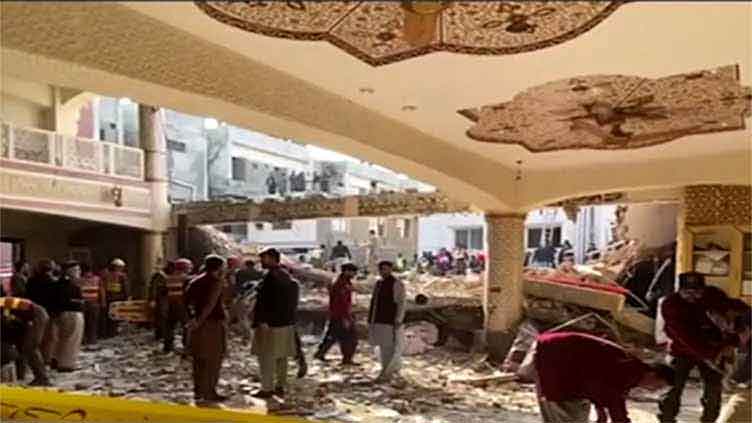 Pakistan
CCTV footage of suspected Peshawar suicide bomber surfaced
PESHAWAR (Dunya News) – A closed-circuit television (CCTV) footage and photograph surfaced on Thursday, in which the alleged Peshawar suicide bomber was seen entering the Police Lines as he initially parked his motorcycle before going inside the mosque, where he detonated himself.
The brief video clip showed the potential bomber riding through the Police Lines on a motorcycle. The alleged bomber can be seen walking on his motorcycle into the parking lot next to the mosque after getting through a police checkpoint in the heavily guarded area.
On Tuesday, the death toll in the suicide bombing in the Police Lines mosque in Peshawar had jumped to 95.
Security officials said the explosion took place around 1:40 pm on Monday as Zuhr prayers were being offered as a result of which the roof of the mosque caved in. At least 157 people were wounded in the blast.