Pakistan can default if govt does not honour Imran-IMF agreement: Maryam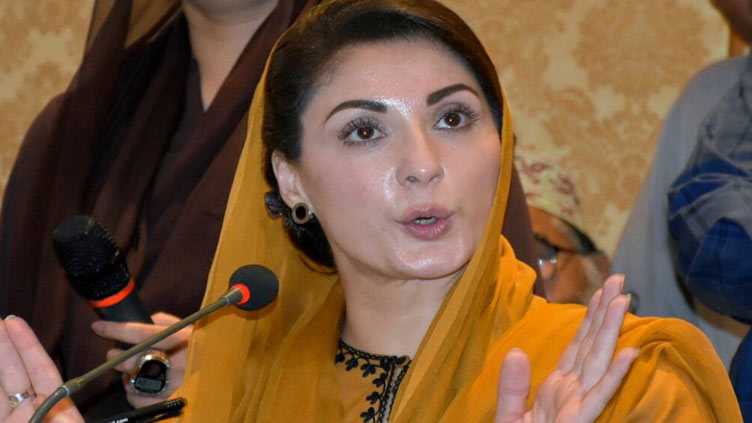 Pakistan
The government cannot provide relief to the poor because its hands have been tied by the IMF: Maryam
BAHAWALPUR (Dunya News) – Pakistan Muslim League-Nawaz (PML-N) Senior Vice President Maryam Nawaz said on Thursday the country would default if the government failed to honour the agreement Imran Khan signed with the International Monetary Fund (IMF).
Speaking to journalists in Bahawalpur, Maryam Nawaz said the masses were very well aware of the people responsible for the current wave of inflation in the country and the agreement with the global lender. The government could not provide relief to the poor because its hands were tied by the IMF, she added.
The PML-N leader also condemned the Peshawar blast and expressed grief over the loss of precious human lives, but said the Pakistan Tehreek-e-Insaf (PTI) had been in power in the province for 10 years but the police department was still not properly equipped. She said the counterterrorism department (CTD) was still housed in a rented building. The funds KP received to combat terrorism were not used in the right manner, she alleged.
Maryam Nawaz claimed that the PML-N would emerge victorious in the upcoming Punjab elections and announced that party supremo Nawaz Sharif would soon return to Pakistan to lead the party.
Responding to a question regarding the resignation of Shahid Khaqan Abbasi as PML-N senior vice president, Maryam Nawaz said the former prime minister was her senior and she wanted to learn from him. Mr Abbasi had been with Nawaz Sharif for around 35 years and he would continue to be by his side, she said.