India backing terrorists operating from Afghan soil: Khawaja Asif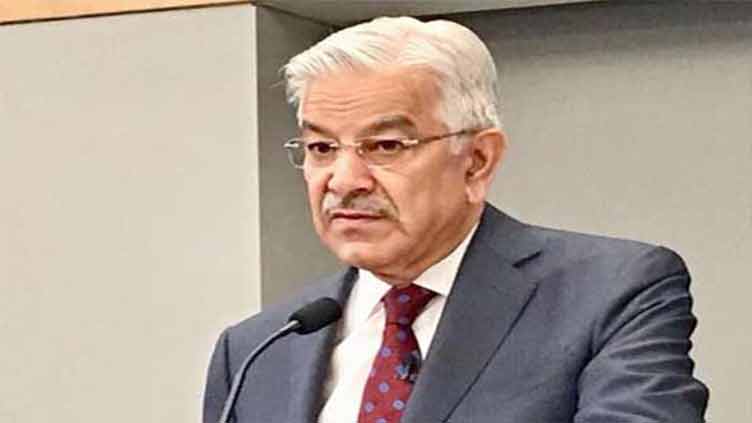 Pakistan
The minister said the govt would take all possible measures to revive economy and overcome terrorism
ISLAMABAD (Dunya News) - Minister for Defense Khawaja Muhammad Asif on Tuesday said that India is providing training to terrorists operating from Afghan soil and that the Tehreek-e-Taliban (TTP) groups have been found operating from Afghan bordering areas.
He said some TTP groups have reunited and are carrying out attacks on police check posts inside Pakistan from Afghan territory. "We are suffering from weak policies of Imran's regime", he said. The minister said that Pakistan is passing through difficult economic stages due to tough agreements made with the IMF by the PTI leaders.
Asif said that a recent wave of terrorism had surfaced because Imran Khan couldn t formulate a clear-cut policy for handling security matters.
Talking about TTP groups training, the minister said with extended support from India, TTP groups pose a threat to peace. "We had fought war on terrorism successfully and restored peace in troubled areas", he said adding that the government would take all possible measures to revive economy and control terrorism.