Senate calls for implementation of NAP to curb terrorism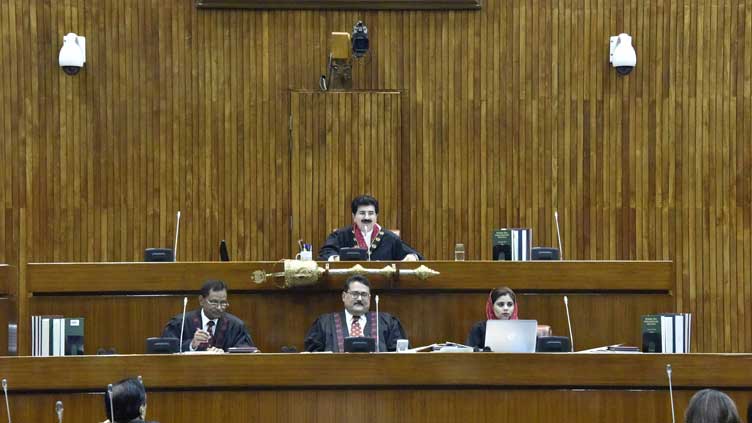 Pakistan
Senate calls for implementation of NAP to curb terrorism
ISLAMABAD (Dunya News) – Amid the recent surge in terrorism across the country, the Senate on Tuesday stressed the need for the implementation of the National Action Plan (NAP) to end the menace of terrorism.

The session was held to discuss the rising tide of terrorism and particularly the heinous suicide carried out by the outlawed Tehreek-e-Taliban Pakistan (TTP) inside the mosque at Police Lines in Peshawar which leaves 95 dead and hundreds injured.
Also read: Death toll in Peshawar blast reaches 95

Participating in the debate, Raza Rabbani strongly condemned the suicide blast that took place in the mosque of Peshawar yesterday, adding that anti-terrorism policy should be discussed in the joint session of the parliament being held on the 8th of next month. He appealed to the political parties to hold national dialogue inside the parliament and evolve consensus on important matters.
Know more: Caretaker KP chief minister forms JIT to probe Peshawar blast


Bahramand Khan Tangi emphasized the need for implementation of the National Action Plan to curb terror incidents. He said those behind terror acts must be apprehended and given punishment. Describing the Peshawar Mosque blast as reprehensible, Muhammad Tahir Bizenjo said the government should focus on improving the security situation and protecting the lives of common man.

Mushahid Hussain Syed said the time has come to formulate a clear policy against terrorism. He said we need serious course correction while learning from mistakes of the past. He said NACTA should be strengthened.
Don't miss: 'Cowardly attacks can't weaken nation's resolve against terrorism'

Minister of State for Law Shahadat Awan has reaffirmed the government's determination to root out terrorism and restore peace in the country.

Winding up a discussion in the Senate today on the recent acts of terrorism in the country, he said the entire nation is aggrieved over the Peshawar incident."Our law enforcement agencies have the capability to deal with the menace. He however stressed the need for national unity and cohesion to deal with it," he added.

Later, the House was adjourned to meet again on Friday at 10:30 am.