Siraj vehemently condemns Peshawar attack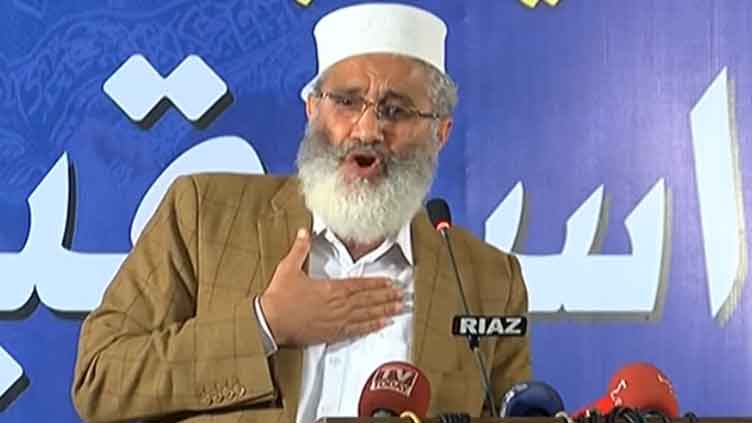 Pakistan
Siraj vehemently condemns Peshawar attack
PESHAWAR (Dunya News) – Jamaat-e-Islami (JI) emir Sirajul Haq strongly condemned on Tuesday the terrorist attack in Peshawar, saying it was the failure of security agencies and the result of negligence by the federal and provincial governments.
While speaking outside the Lady Reading Hospital in Peshawar, Mr Haq said protecting the life and property of citizens was the first responsibility of the government, adding that the police had always performed their duties in difficult times and the whole country should now feel the pain.
Mr Haq said the government should hold talks with Afghanistan but also protect its own people, adding that if the government could not protect the country, it should accept failure.