Maryam Nawaz goes to mother's grave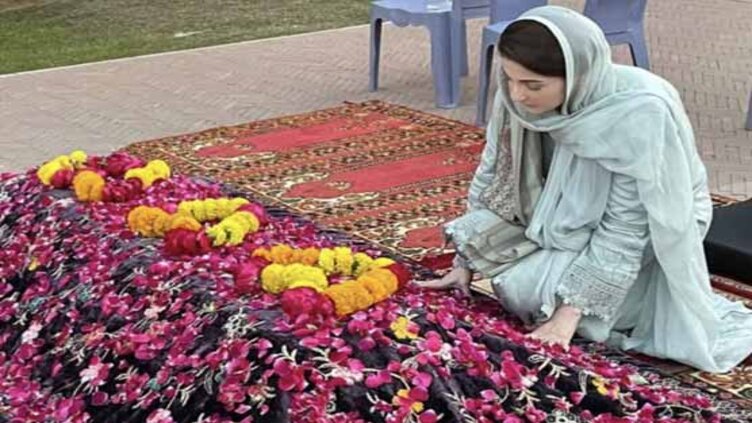 Pakistan
Maryam will assume duties with same zeal which she had, she'll carry PML-N's philosophy, PM Shehbaz
LAHORE (Dunya News) - Maryam Nawaz Sharif, the leader of the Pakistan Muslim League-Nawaz (PML-N), went to her mother s grave as soon as she got home.
Maryam Nawaz, former prime minister Nawaz Sharif's daughter, placed a floral wreath on her mother Begum Kulsoom Nawaz s grave.
Prime Minister Shehbaz Sharif has welcomed Maryam Nawaz back home.
"Alhamdulillah, with the grace of Allah Almighty and the prayers of the Pakistanis, Maryam Nawaz has returned," the prime minister Shehbaz Sharif tweeted.
PM Shehbaz Sharif added in his tweet that Maryam will assume her duties with the same zeal and dedication with which she has always carried the flag of the PML-N's philosophy, values and truth.