Motorists in Punjab, KP suffer as majority fuel stations remain closed amid fear of POL hike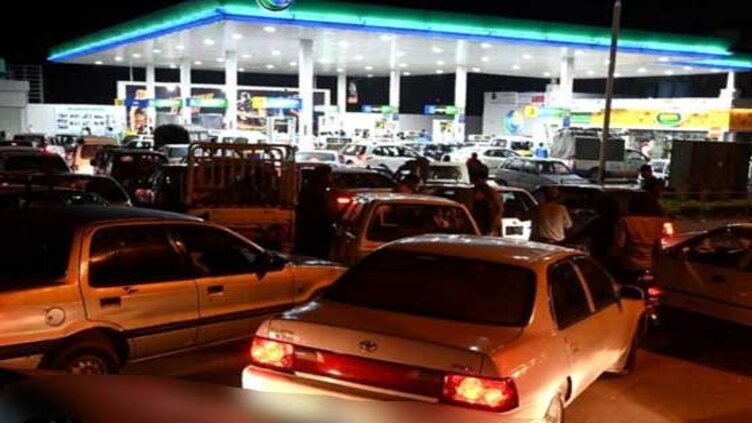 Pakistan
The OGRA refuted inaccurate information about gasoline prices
ISLAMABAD (Dunya News) - Motorists in Punjab suffered a great deal of inconvenience after a good number of petrol pumps in different cities refused to supply fuel since Saturday evening amid reports of increase in POL prices by the government.
Although the Oil and Gas Regulatory Authority (OGRA) refuted media reports concerning oil pricing, shortages of petroleum goods started in some cities including Lahore on Saturday.
The OGRA refuted the rumors of petroleum shortage saying in a statement that inaccurate information concerning petrol and diesel pricing as well as news about rising oil prices have been circulating in the media and should be ignored in the interest of the general public.
Despite OGRA s explanation petrol pump owners in various parts of the country had ceased selling oil as a result of reports of a potential rise in petroleum product prices which has left citizens in tough situations.
Less than half of the gas stations in Gujranwala have oil although there are huge queues for oil in numerous towns including Lahore, Faisalabad, Dipalpur, Rahim Yar Khan and Bahawalpur.
Following the news of the increase in gas prices Khyber Pakhtunkhwa experienced a shortage of oil. As a result the province s petrol station owners reduced the sale of gasoline making it difficult for customers to obtain gasoline. KP's Caretaker Chief Minister Muhammad Azam Khan has also taken notice of the situation.
-- Situation in Lahore gets worse --
Some fuel stations in the provincial capital didn t receive supply of petroluem products on Sunday as a result long queues of motorists was seen at different parts of the city.