Imran pens letter to CJP to protect Fawad's constitutional rights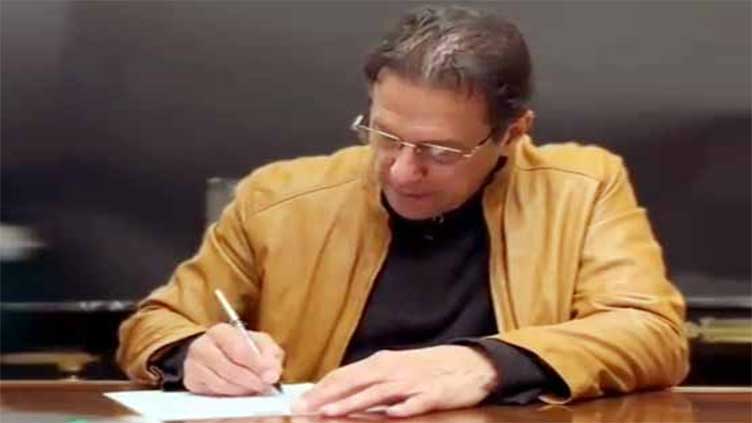 Pakistan
Imran pens letter to CJP to protect Fawad's constitutional rights
LAHORE (Dunya News) – Pakistan Tehreek-e-Insaf Chairman Imran Khan wrote a letter to the Chief Justice of Pakistan on Saturday in which the CJP was appealed to protect the constitutional rights of the detained PTI leader Fawad Chaudhry.
The former premier also provided the context of the torture and inhumane treatment meted out to PTI leaders Azam Swati and Dr Shehbaz Gill during arrest.
PTI chief also requested the CJP to ensure self-respect of the detained individuals as the custodian of the constitution. Mr Khan added the torture on arrested individuals was a violation of the articles 9A, 10A and 14A.