PPP seeks police action against Imran for accusing Zardari of 'murder plot'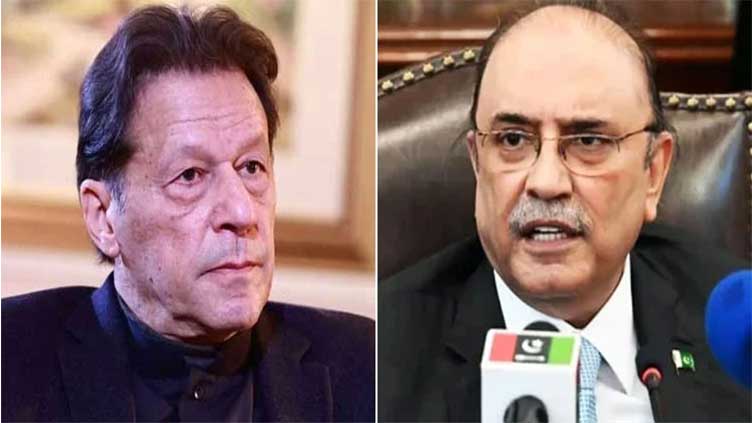 Pakistan
PPP seeks police action against Imran for accusing Zardari of 'murder plot'
HYDERABAD (Dunya News) – A request against Pakistan Tehreek-e-Insaf (PTI) chief Imran Khan was submitted to register the case by the Pakistan People's Party (PPP) Hyderabad leader on Saturday, in Baldia Police Station regarding Imran Khan's accusation of murder against the deposed premier Asif Ali Zardari.
The application was submitted by PPP leader and Information Secretary of Hyderabad Nadeem Jatoi of PS-66.
The application read as "Imran Khan, without solid evidence made serious accusations about Asif Zardari which affected his repute. The application will help start investigation about who pushed Mr Khan to make such statements."
Also Read: Imran s allegations exposed my family to increased threats: Bilawal

Earlier, Foreign Minister Bilawal Bhutto Zardari said the allegations levelled by the PTI chief Imran Khan against Asif Ali Zardari had exposed his family to increased threats.
Mr Khan had earlier alleged that Mr Asif was behind the "new plot" to assassinate him as he had links to a terrorist outfit.