Punjab interim CM pays surprise visit to Mayo Hospital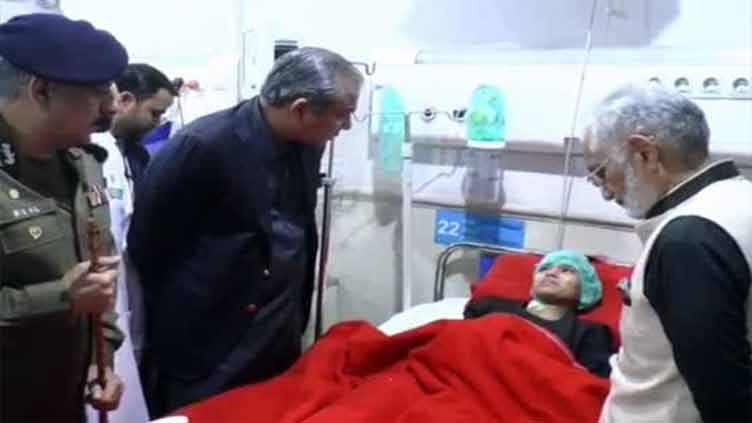 Pakistan
Punjab interim CM pays surprise visit to Mayo Hospital
LAHORE (Dunya News) – Punjab interim Chief Minister (CM) Mohsin Naqvi on Friday paid a "surprise visit" to Mayo Hospital and inquired after a patient who had been subjected to domestic abuse.
The CM condoled Maryam, the patient, and ensured her to bring the perpetrators to justice. On the other hand, the CM also met her mother and doctors, and instructed the doctors to provide her best healthcare.
Mr Naqvi, flanked by CCPO Lahore Bilal Kamyana and other ministers, said he would follow the case personally to ensure the availability of justice.