Ali Amin Gandapur's purported audio leaked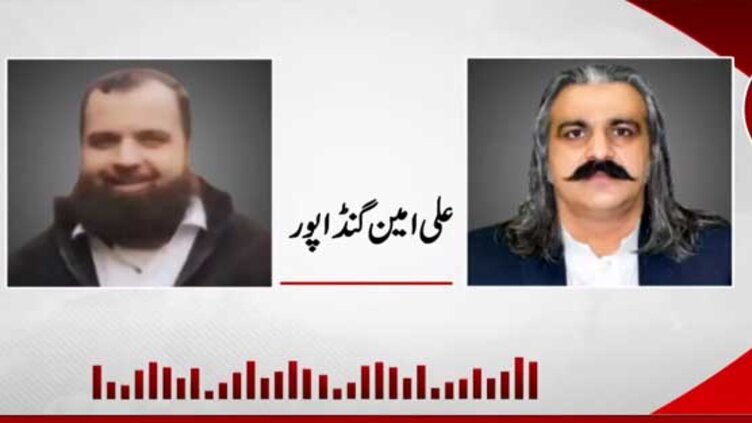 Pakistan
Former federal minister can be heard demanding his share from funds
ISLAMABAD (Dunya News) - Another purported audio of Pakistan Tehreek-e-Insaf (PTI) leader and former federal minister Ali Amin Gandapur has surfaced in which he can be heard demanding his share from the funds.
In the leaked audio, PTI leader Ali Amin Gandapur can be heard starting a telephonic conversation with a person named Imtiaz.
As it can be heard, Gandapur initiated the talk with 'Imtiaz Bhai Khairda'to which Imtiaz replied, "Sir, it s okay.
Ali Amin: "Thank God, I said CM had told me that some releases have been made but you people did not send me anything.
Imtiaz: It has happened in the last release and there has been no release since then.
Ali Amin: Nothing has been sent in the release that has come so far.
Imtiaz: Sir, at your behest, we have sent you Rs160 million which was released last week. Since then there has not been any release.
Ali Amin: But I didn't get Rs160 million.
Imtiaz: I'll tell the boy, Latif, right away and he will send that to you.
Imtiaz: Rs160 million are yours alone with no share.
Ali Amin: Well, secondly, I have said that there is another case, the finance people have Rs250 million mine and Rs250 million for to the CM.
Imtiaz: Ok sir.
Ali Amin: there is the relief money, CM had said that it was in the account of DI Khan s DC, close them them from relief and transfer them to your account in finance and send goods worth Rs250 million to my Swat constituency, to HEC and send 250 million release to Ali Amin in DI Khan.
Imtiaz: Okay sir.
Ali Amin: Follow it up and send this Rs160 million to me.
Imtiaz: I will send 160 million to you and secondly finance people are not listening to us these days, it was their meeting with the P&D people even today, with the new CM, I ask the position of your case.
Ali Amin: Was this 160 million from previous week or 10 to 15 days ago.
Imtiaz: These are for 10 to 15 days earlier and nothing happened after that.
Ali Amin: It happened two or three days ago as well.
Imtiaz: No, it didn t.
Imtiaz: Those are halted after change of government and not a penny was released from that.
Ali Amin: If that is done then transfer Rs100 million in my account in DI Khan.
Imtiaz: Okay sir, we have transferred that, as the CM has told us we transfer your share in that.