Bilawal meets ECO, CICA heads; discusses development, connectivity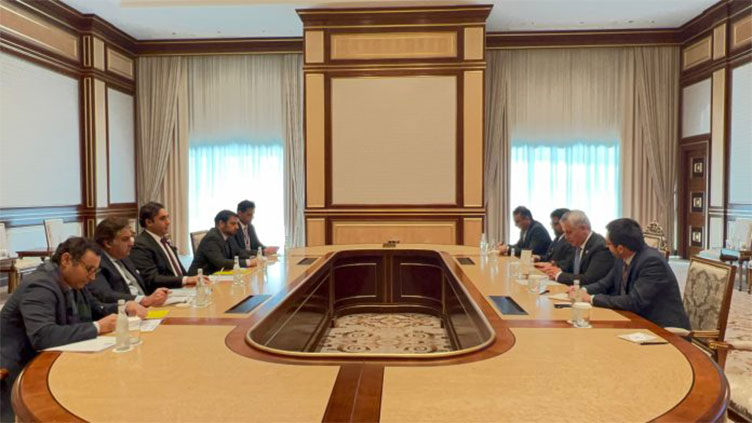 Pakistan
FM Bilawal on Tuesday met with Secretary General of ECO Ambassador Khusrav Noziri
ISLAMABAD (Dunya News) - Foreign Minister Bilawal Bhutto Zardari on Tuesday met with Secretary General of Economic Cooperation Organisation Ambassador Khusrav Noziri and Secretary General of Confidence Building Measure in Asia (CICA) Ambassador Kairat Sarybay.
The meeting took place on the sidelines of the 26th ECO Council of Ministers held in Tashkent.
In the meeting with the ECO secretary general, the foreign minister reiterated Pakistan s commitment to the ECO vision as a founding member.
The secretary general appreciated Pakistan s role in promoting development and connectivity in the ECO region.
In a meeting with Foreign Minister Bilawal Bhutto Zardari, the CICA secretary general briefed the foreign minister on CICA activities and future plans.
Foreign Minister Bilawal reiterated Pakistan s support for CICA and its mission for enhanced regional connectivity.