Controversial person's appointment as caretaker CM a question mark on ECP's integrity: Sheikh Rashid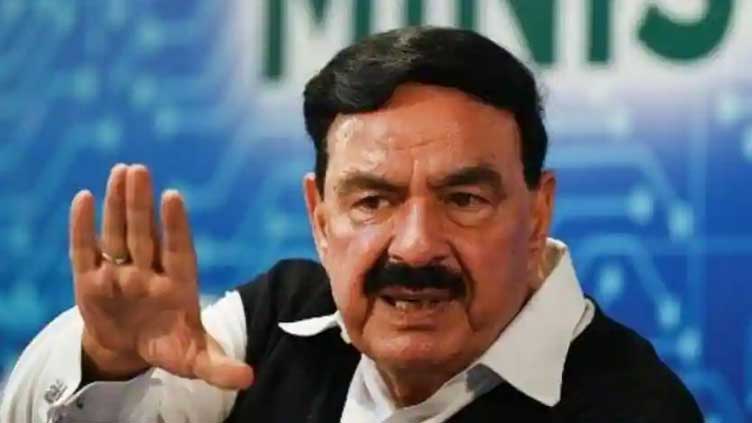 Pakistan
Controversial person's appointment as caretaker CM a question mark on ECP's integrity: Sheikh Rashid
LONDON (Dunya News) - Awami Muslim League (AML) chief and former federal interior minister Sheikh Rashid Ahmed said on Monday the nomination of a controversial person as Punjab s caretaker chief minister was not only a question mark on the Election Commission of Pakistan (ECP) but also the proverbial last nail in the coffin of the elections.
In his video message on Twitter, the former minister said the appointment of a controversial person at the top slot put a question mark on the integrity of the [ECP]. He said the 13-party alliance s attempt to supress the decision of the people of Pakistan would be an injustice to the country.
January 23, 2023
Mr Ahmed said at a time when Pakistan was going through an economic and political instability, the appointment of an "undesirable person" as the caretaker chief minister of the province having 60 per cent population of the country was tantamount to defaming the citizens and humiliating democracy.
"The steps you are taking to block Imran Khan s path will come back to hit you. The people, Pakistan and Islam will be victorious. You will be destroyed and all your intentions will fail as the nation will defeat you," the seasoned politician further said in his tweet.