MQM-P accuses PPP of rigging, decides to take legal action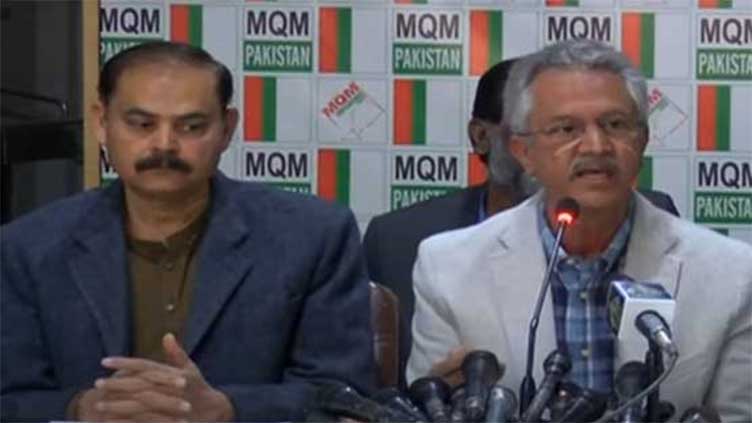 Pakistan
MQM-P accuses PPP of rigging, decides to take legal action
KARACHI (Dunya News) – Senior Muttahida Qaumi Movement-Pakistan leader Waseem Akhtar said on Tuesday the recently contested local elections had revealed the true face of the Pakistan Peoples Party (PPP) while also accusing PPP of rigging in the elections.
Speaking to media, the MQM-P leader said the people of Karachi and Hyderabad had rejected these elections and the masses had not voted for the PPP despite inauthentic delimitations, besides accusing PPP of pre-poll rigging.
Mr Akhtar, while announcing to take the issue to the court, said the MQM-P wanted to appeal before the chief justice to take the suo moto notice of the hooliganism and rigging in the local elections.
He suggested the Election Commission of Pakistan (ECP) to appoint some credible and capable persons while claiming the whole world knew the way recently held elections were held by ECP.
The MQM-P stalwart accused the PPP of indulging in massive level corruption and said now the corrupt would also receive the budget of the local government, besides blaming the PPP on backtracking from the agreement over delimitations.
He said the PPP deceived the people of Karachi and Hyderabad and he also claimed the MQM would win the majority seats in Karachi if delimitations were corrected.
The former mayor alleged that the ECP and PPP were involved in rigging in the local elections while saying the institution needed to hold fair elections under the constitution.