Delimitations: ECP terms statements of politicians irresponsible, takes notice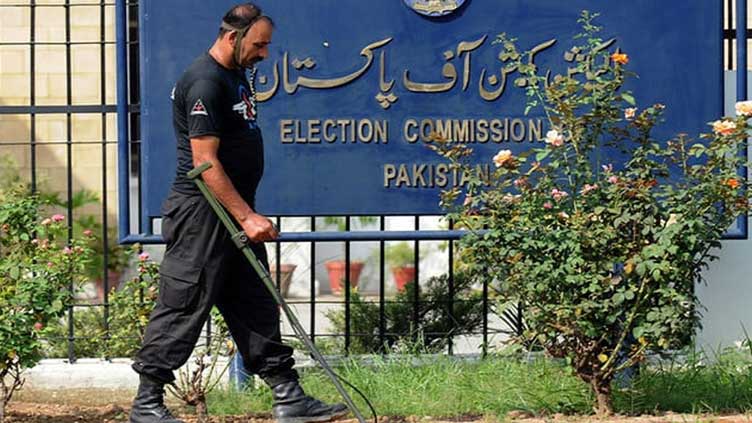 Pakistan
Delimitations: ECP terms statements of politicians irresponsible, takes notice
Karachi (Dunya News) - The Election Commission of Pakistan (ECP) has taken notice of what it called irresponsible statements issued by various political leaders regarding delimitations of union councils in Karachi and Hyderabad divisions.
The commission s spokesperson, in a statement, said Interior Minister Rana Sanaullah s statement was wrong and was tantamount to misleading the people.
"Sanaullah s statement shows that he has little knowledge of election laws. The EC has fulfilled its constitutional and legal responsibilities."
He said the commission had been accused of using old voter lists for local government elections in Karachi and Hyderabad, terming those allegations as baseless.
The spokesman explained that the provincial government, who was bound to provide exact number ofunion councils, provided the numbers of UCs of each district through a notification and the ECP performed the delimitations in all districts in a transparent manner and as per the law.
He said delimitation of constituencies in Sindh had no similarity with Islamabad as in Islamabad s case, the number of UCs were increased during the election schedule only.
The ECP s spokesman said the commission was ready to hold elections elections in Islamabad in seven to 10 days.