National Assembly will complete its term: Rana Sanaullah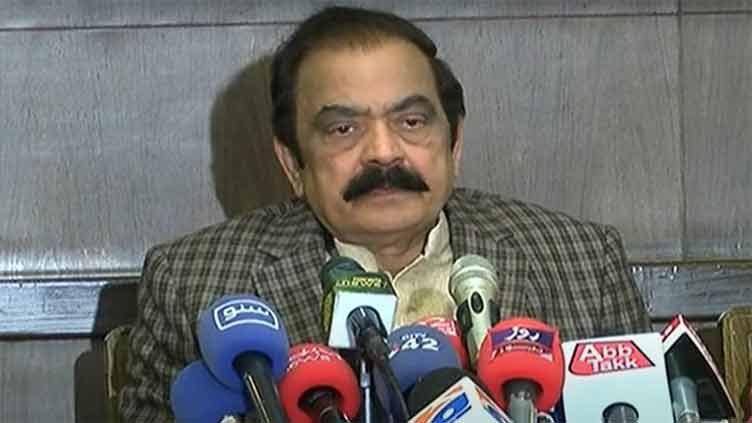 Pakistan
National Assembly will complete its term: Rana Sanaullah
ISLAMABAD (APP) - Federal Minister for Interior Rana Sanaullah Khan said on Friday that the National Assembly, as well as the Sindh and Balochistan assemblies, will remain intact until August this year.
"With the CM's advice of dissolution, Imran's bandit rule has ended in Punjab," he claimed.
Talking to a private news channel, Rana Sanaullah said that after dissolution, elections for both the KP and Punjab assemblies would be held within 90 days. "We will contest the elections and win them".
Opposing the option of general elections, the minister said how can we ask the governments of Sindh and Balochistan to dissolve the assembly?
Rana further said that the coalition parties were not in favour of dissolving the assemblies as this was an undemocratic act. "There was a strong opinion in our party to let them dissolve the assemblies, but if it happens, we are ready for elections," he added.