Sanaullah blames Imran for economic woes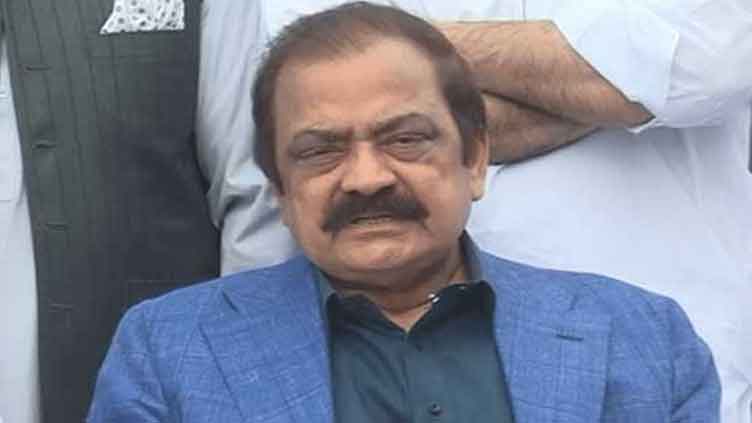 Pakistan
Sanaullah blames Imran for economic woes
ISLAMABAD (Dunya News) – Interior Minister Rana Sanaullah held on Sunday Pakistan Tehreek-e-Insaf (PTI) Chairman Imran Khan responsible for the economic woes.
Hitting back at the deposed premier, Mr Sanaullah said that because of his [Imran] incompetence and corruption, the country had to face the ongoing situation. Mr Sanaullah said, "Imran is now memorizing his crimes by hurling allegations at other peoples."
Mr Sanaullah stated that the nation was now aware of Imran s forgery, saying, "Despite his 22 years of preparation, Imran failed as he [Imran s] is such an inept person who failed even by joining hands with the examiner."
Taking a dig at Mr Khan, said the revolution Imran brought was to steal watches and oppose national interests.The nation came to know Imran's revolutionary steps by listening to the leaked audio.
Mr Sanaullah persisted in criticizing Mr. Khan, claiming that Imran does so because Punjab Chief Minister Parvez Elahi, consistently treats him disrespectfully, leading Imran to continue taking a dig at —his rivals.