Sharifs to discuss political future in guise of Geneva climate moot, says Sheikh Rashid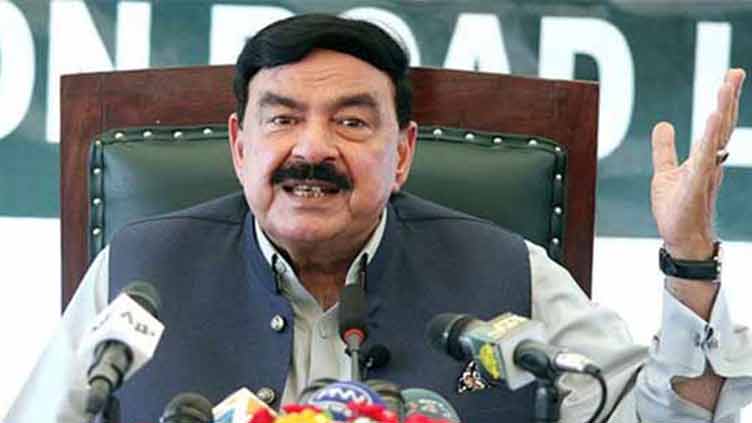 Pakistan
Sharifs to discuss political future in guise of Geneva climate moot, says Sheikh Rashid
RAWALPINDI (Dunya News) - Awami Muslim League (AML) chief Sheikh Rashid Ahmed predicted on Friday that the Supreme Court would soon announce its verdicts in cases related to NAB laws amendments and overseas' voting right.
In a series of tweets, the former interior minister said the murder case of Arshad Shari, who was shot dead in Kenya in October last, had picked pace in the apex court.
While speaking about the political situation in Punjab, Mr Ahmed said Pakistan Tehreek-e-Insaf (PTI) Chairman Imran Khan would dissolve the provincial assembly or ask his lawmakers to quit it. He also asked the rulers of the country to bring their wealth parked in the foreign accounts back to Pakistan for the sake of the national security.
Sharing his two cents on Prime Minister Shehbaz Sharif's upcoming visit to Geneva to co-host a climate conference, he said: "Sharif brothers would decide about their political future instead of seeking help for the flood victims in Geneva".
Former prime minister Nawaz Sharif and his daughter Maryam Nawaz have already reached Geneva for treatment and they are expected to meet Shehbaz Sharif.
Predicting the downfall of the coalition government, he said: "Countdown would begin on Jan 9 and end in April".
He also lashed out at the Pakistan Peoples Party leaders, saying those who had already looted the public wealth were now minting money by "using the names of disabled persons on the Sindh motorway". He also announced he would address a gathering at his residence at 3pm.