Let election happen on time, Saad asks Imran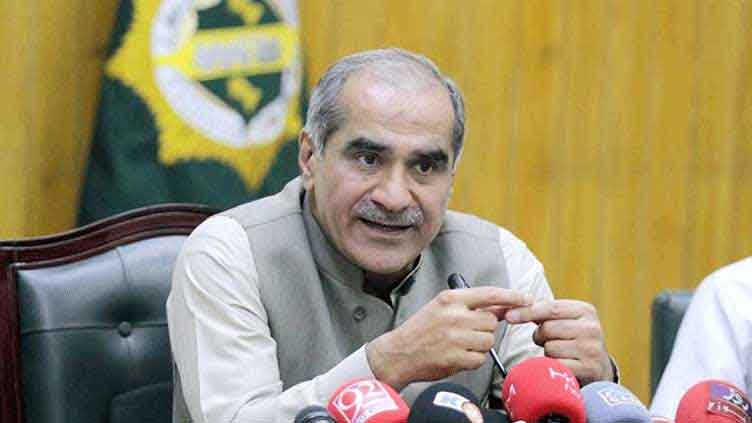 Pakistan
Let election happen on time, Saad asks Imran
LAHORE (Dunya News) – Railways Minister Khawaja Saad Rafique asked Pakistan Tehreek-e-Insaf (PTI) Chairman Imran Khan on Wednesday to let the elections happen on time.
Mr Rafique was speaking to the media in the provincial capital of Punjab, where he lashed out at deposed premier Imran Khan, saying, "No matter what Imran gains, he will not get peace."
Continuing to take a swipe at Mr Khan, Mr Rafique said that he [Imran] was putting the country at stake, despite having his own provincial governments.
Speaking about the outsourcing of three major airports, Mr Rafique said the investment would be made on an immediate basis and that the services at the airports would then be up to par with international standards.
Mr Rafique also refuted the news of the privatisation of the airports.