Planning was done to assassinate Imran: Fawad Chaudhry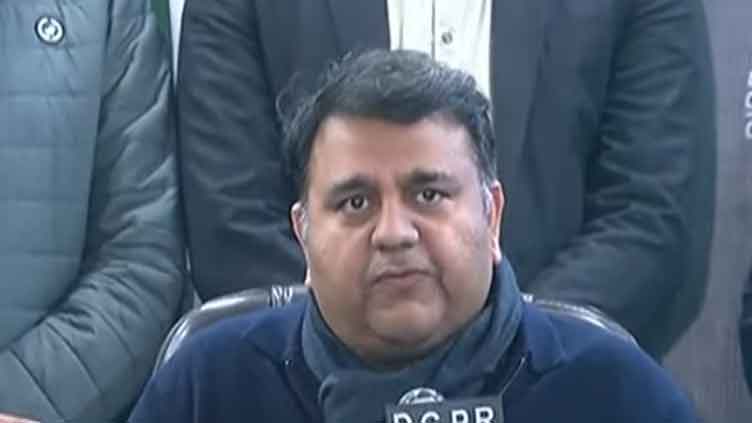 Pakistan
Planning was done to assassinate Imran: Fawad Chaudhry
LAHORE (Dunya News) – Pakistan Tehreek-e-Insaf (PTI) senior leader Fawad Chaudhry said on Wednesday that the planning was done to assassinate former prime minister Imran Khan in Wazirabad.
Addressing a news conference, Mr Chaudhry talked about the assassination attempt on the PTI chairman, saying that the revelations made in the JIT report will be made public. He added that in the gunfire attack, an attempt was made to assassinate the former premier.
Continuing to talk over the matter, Mr Chaudhry said, "One of our PTI workers was martyred during the gunfire attack."
Talking about the CTD, Mr Chaudhry said, "Who was stopping the CTD from not presenting records and other documents over the matter. The federal agencies refused to provide the IP addresses used by accused Naveed."
Mr Chaudhry claimed that to give the matter a religious touch, a plan was also made to kill suspect Naveed. Recalling about the JIT, Mr. Chaudhry said the JIT was formed over the matter on November 16.
Taking a jibe at the Pakistan Muslim League-Nawaz (PML-N)leaders, Mr Chaudhry said that he [Javed Latif] hurled allegations at the PTI chief of doing blasphemy, adding that the same statement was recalled by Rana Sanaullah, Marriyum Aurangzeb, and Khawaja Asif.