PM Shehbaz announces construction of 12 Daanish schools in Balochistan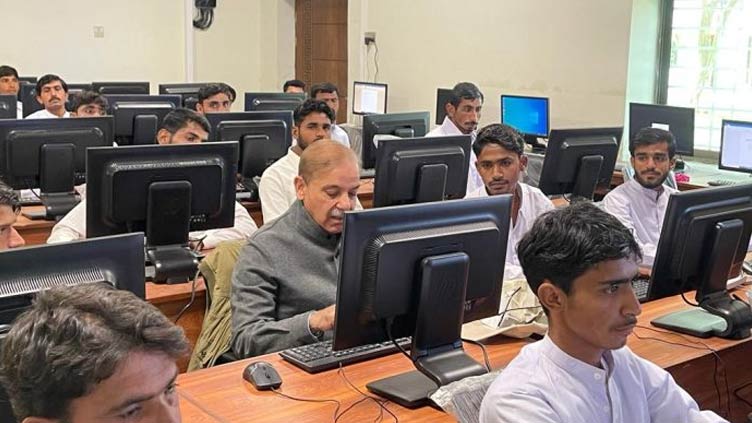 Pakistan
PM hopeful of civilised society's support at Geneva conference.
SOHBATPUR (Dunya News) - Prime Minister Shehbaz Sharif announced on Wednesday the opening of 12 Daanish schools in Balochistan, saying the standard of Punjab Daanish schools would be ensured in them.
Addressing local notables in Sohbatpur district of Balochistan, the prime minister said the solar energy would be used to operate those schools and medical clinics would also be constructed in them.
The premier also expressed his government s strong commitment for the reconstruction and rehabilitation of flood-affected areas. PM Shehbaz said International Conference on Climate Resilient Pakistan was being held in Geneva on the 9th of this month and he expressed confidence that the civilised societies would extend a helping hand to the flood victims.
Mr Sharif said they would not rest till the completion of task of reconstruction and rehabilitation of the flood-affected areas. The federal and provincial governments worked relentlessly and collectively to provide emergency relief and humanitarian assistance to the affected population in the wake of unprecedented floods, he added.
He said the federal government provided one hundred billion rupees to the flood victims through Benazir Income Support Program.
Earlier before departing for Balochistan, Prime Minister Shehbaz Sharif held a meeting with a delegation of Ittehad-e-Tanzeemat-e-Madaris and assured them for providing maximum administrative autonomy to the seminaries and easing their registration process.
Calling the seminaries Islamic or Pakistani NGOs, the prime minister said the government desired to extend its support to them in their social services. He also expressed condolence over the death of renowned religious scholar Mufti Rafi Usmani and said not only Pakistan, but the whole Muslim world recognised his services to the religion.