Will accept every decision of ECP on delimitation issue, says Sindh CM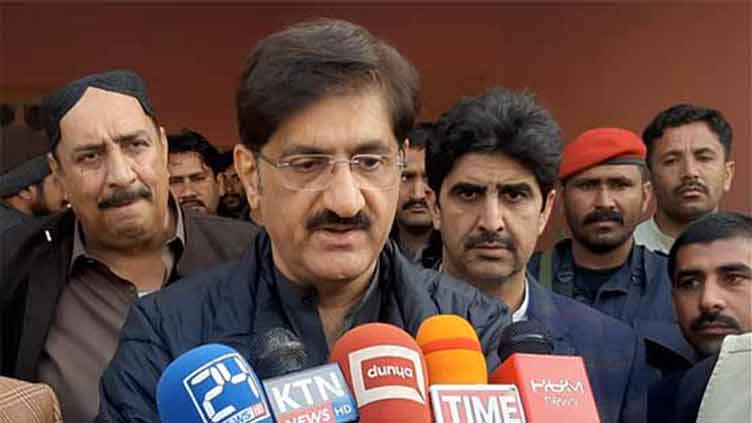 Pakistan
Will accept every decision of ECP on delimitation issue, says Sindh CM
SEHWAN (Dunya News) – Sindh Chief Minister Murad Ali Shah said on Monday the provincial government would accept every decision of the Election Commission of Pakistan (ECP) regarding local bodies polls in Karachi and Hyderabad.
The Sindh government had decided to hold LG polls under the existing delimitation on Jan 15 while the Muttahida Qaumi Movement-Pakistan (MQM-P) is opposing the decision and has threated to take the matter to the top election body.
Meanwhile, the Pakistan Muslim League-Nawaz (PML-N) has paced up efforts to bridge the fissures between the MQM-P and PPP as a key meeting would be held at the Bilawal House in Karachi to find a way for holding the elections in Karachi and Hyderabad on time.
A delegation led by Sardar Ayaz Sadiq will travel to Karachi today to attend the meeting while it is expected that MQM-P leader Khalid Maqbool Siddiqui to join them.
Talking to media in Sehwar, the Sindh Chief Minister said the stance of the MQM-P had been presented before the ECP, adding that he would accept every decision of the election body.
He also shared his two cents on the economic situation in the country, saying: "We have to take tough decision as our import bill has increased".
Saying Prime Minister Shehbaz Sharif has an expert team, he said provinces are ready to assist the Centre to lift the country's economy.
Meanwhile, Pakistan Tehreek-e-Insaf (PTI) leader and Leader of the Opposition in the Sindh Assembly Haleem Adil Sheikh said the PPP had fielded its B-team in the form of MQM-P to run away from the elections.
In a tweet, Mr Sheikh said Khalid Maqbool Siddiqui s demand for new constituencies before Jan 15 was a preparation of running away from the electoral field.