CM Parvez Elahi's fate hangs in the balance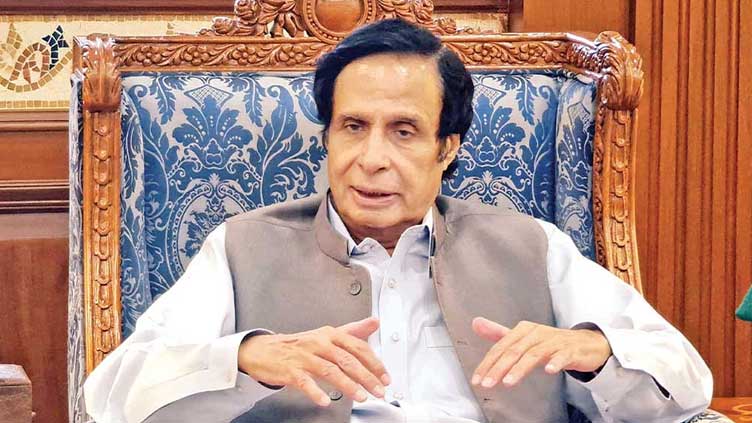 Pakistan
CM or not – Parvez Elahi's fate hangs in the balance
LAHORE (Dunya News) – The escalating showdown between PTI-PML-Q's Punjab government and the Pakistan Democratic Movement (PDM) alliance comes to a head as Punjab Governor Balighur Rehman is likely to issue a declaration barring Parvez Elahi to be the chief minister.

The PML-N leader Atta Tarar in a statement comes after the expiration of the deadline - 4pm today - set by the Punjab governor said that Balighur Rehman will issue a new notification by 10pm tonight, adding that they will also hold a press conference at 10pm.
On the other side, Minister of Interior Rana Sanaullah said that the Punjab governor has the power to ask the Chief Minister to take a vote of confidence at any time.
Rana was of the opinion that Balighur Rehman could ask the Prime Minister to impose the governor rule in the province, adding that the governor rule would remain for six months in the province.
"We know very well that the Punjab government has not completed their number games, leaving Parvez Elahi with no choice except to take a vote of confidence," Mr. Sanaullah added.
Mr Sanaullah clarified the opposition s position regarding the Chief Minister candidate by saying, "Hamza Shehbaz is a joint candidate for the post of Chief Minister." In addition, he said that he was not aware of any discussions being held with CM Parvez Elahi".
Mr Sanaullah slammed PTI Chairman Imran Khan, saying, "Imran Khan is working on an agenda against the national interests. As the PTI continues to cause uproar about dissolving the assemblies for the past month, he [Imran] and his comrades had already advanced to the final level of incitement. Imran s main goal is to lead the nation into financial ruin."
"Everyone, including the establishment, judges, politicians, and the entire population, with the exception of Imran Khan, wants to see the nation in a stable position. Imran would not be given relief by the legal system", added Mr Sanaullah.