PM Shehbaz, Asif Ali Zardari discuss political situation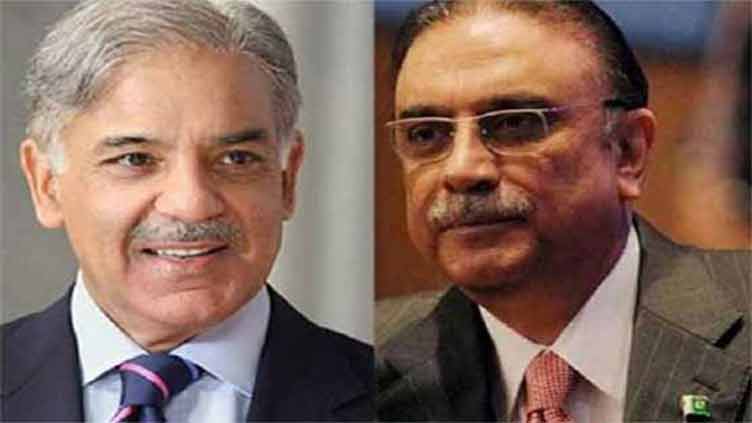 Pakistan
PM Shehbaz, Asif Ali Zardari discuss political situation over telephone
ISLAMABAD (Dunya News) – Prime Minister Shehbaz Sharif and Pakistan Peoples Party co-chairman Asif Ali Zardari on Tuesday discussed over telephone the ongoing political situation ahead of the no-confidence vote against Punjab Chief Minister Chaudhry Parvez Elahi.
The bigwigs have resolved to make the no-confidence vote against the CM successful.
Earlier, Pakistan Muslim League-Quaid (PML-Q) federal minister Salik Hussain on Monday met Asif Ali Zardari to discuss the political situation in the country as the dates for assembly dissolution was approaching.
Zardari and Salik Hussain's meeting lasted 45 minutes at Bilawal House in Lahore. On this occasion, the PML-Q federal minister gave his father Chaudhry Shujaat Hussain's message to the PPP leader. Sources said Asif Zardari praised Shujaat Hussain's vision and contribution to politics.